Chicago Announces It is Lifting Mask and Vax Mandates With A Catch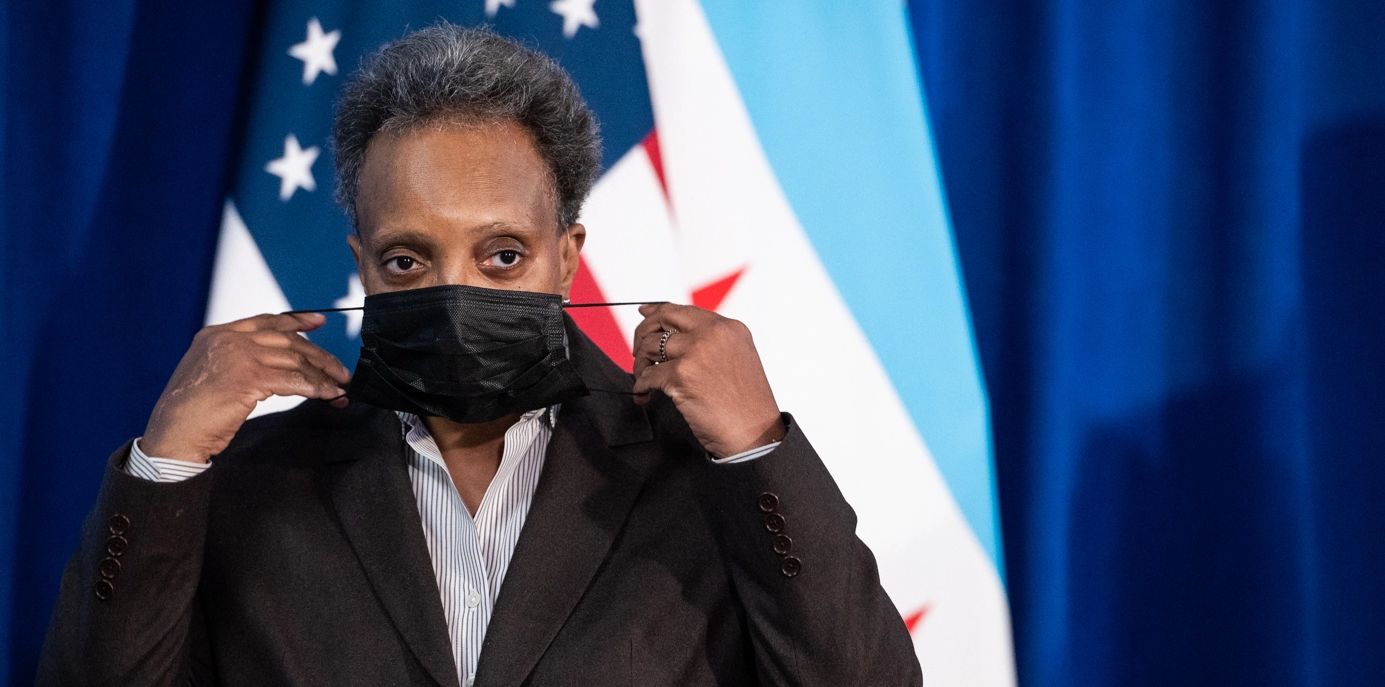 On Tuesday, Chicago Mayor Lori Lightfoot made a major announcement: after February 28, the Windy City would not impose mask and vaccine regulations. Unfortunately, those least sensitive to Covid and most emotionally fragile will be excluded from the relaxation of mask mandates: schoolchildren.
Mayor Lightfoot, who has a history of breaking her own mask laws, is thus following in the unscientific footsteps of New York Governor Kathy Hochul, who recently repealed indoor mask laws but maintained them in place for schools.
The teacher's unions have pushed back against some of Covid's most harmful and unscientific initiatives for children's health. There are no positive outcomes to report for the child-masking policy, which is backwards and unnatural.
Whether it's because kids play with their masks or don't wear them properly, or whatever other justifications individuals choose to offer, masks are linked to increased child case rates.
According to The Substack's findings:
Students in masked schools had a 21% higher case rate than those in non-masked institutions. Masks don't appear to protect your children.
Masked schools had a 23 percent higher staff case rate.
The overall community case rate was 19 percent higher in places where masks were imposed.
Mask regulations are not only statistically ineffective, but they also cause significant harm to children's health.
Covid policies are aggravating the mental health issue among children. Depression is on the rise. Anxiety is on the rise. Drug use is on the rise. Suicide attempts among children are on the rise.
Covid is no longer regarded as a national emergency. The crisis is cruel, ineffective, and unscientific Covid policies like school masking.