The Left's Bail Reform Policies Keep Getting Worse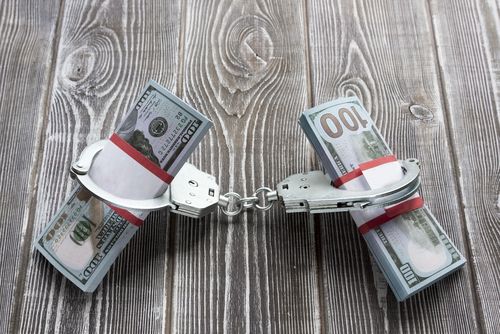 Criminal justice reform is a hot topic on the left. During the George Floyd riots in 2020, a sizable segment of the left called for police to be defunded and offenders to be punished less harshly.
It was deemed racist, they claimed. They claimed that incarceration did not assist criminals. They said that we required social workers, counselors, and jobs in order to rehabilitate violent offenders and addicts.
Despite the fact that defunding the police has become a policy reality, the idea of lowering bail and releasing criminals, addicts, and deranged individuals onto the streets has gained traction.
It's become a convenient method for Democrats to appear empathetic while gaining support from individuals who live in gated communities and don't have to deal with the facts about soft-on-crime policies.
Low bail rules, however, can harm anyone, anywhere, as a recent example from Orange County, Florida demonstrates.
Emanuel Bullard, 19, is a 19-year-old Orange County, Florida resident.
He has a bad case of road rage and has a nasty tendency of attempting to kill individuals who irritate him on the road. In fact, in the last two months, he's fired four shots at other drivers. Unsurprisingly, the young black man was arrested and sentenced to prison as a result of his acts.
RECOGNIZE THIS CAR? Someone in a black Mercedes, possibly a C250, has been shooting at vehicles in four road rage incidents in east Orange County since 12/27. He is a menace and needs to be stopped

Please call @CrimelineFL at 800-423-8477 with any info. There is a $1,000 reward pic.twitter.com/88572tZ9yX

— Orange County Sheriff's Office (@OrangeCoSheriff) February 11, 2022
Bullard, on the other hand, was only in jail for a few days because of lax bail laws enacted by our country's extreme left. Only $355.00 was the amount he needed to post.
If you're a young criminal with little money, that appears to be the price of attempted murder in America these days.
Bullard's violent road rage events drew the attention of authorities near the end of last year, when he shot at several drivers on the freeway after becoming enraged by their driving.
He was given a very low bond sum of $3,550 on his initial appearance in court, which was in mid-February. Bullard was obliged to post $355 (10%) of the total to ensure his release while awaiting trial.
In other words, Bullard is walking around free for the time being.