CEO Goes Scorched Earth Against Dems for Rising Crime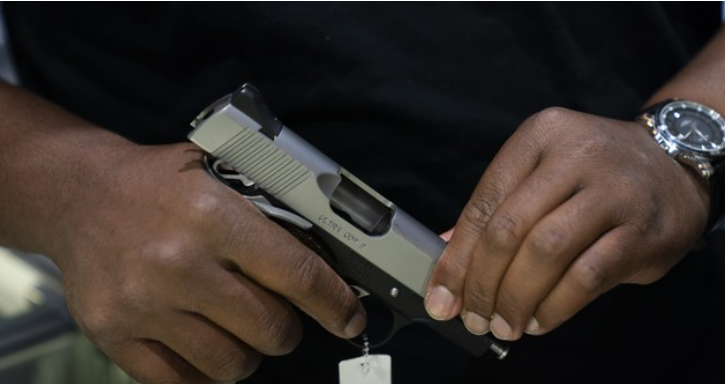 Democratic approaches towards criminal justice and law enforcement have backfired, according to Smith & Wesson President and CEO Mark Smith, who on Monday blasted Democrats who are trying to blame the gun manufacturer for the increase in gun crime in a statement.
"Some have the audacity to suggest that after they have vilified, undermined and defunded law enforcement for years, supported prosecutors who refuse to hold criminals accountable for their actions, overseen the decay of our country's mental health infrastructure, and generally promoted a culture of lawlessness, Smith & Wesson and other firearm manufactures are somehow responsible for the crime wave that has predictably resulted from these destructive policies," Smith said.
Amid an unprecedented and unjustified attack on the firearm industry, Smith & Wesson President & CEO issues strong statement: pic.twitter.com/6NHztbGIe4

— Smith & Wesson Inc. (@Smith_WessonInc) August 15, 2022
Smith went on to say that it is not surprising that Democratic-run cities that have supported soft-on-crime policies are experiencing the worst gun crime because the acts of violence are frequently committed by career criminals who would ordinarily be behind bars.
"To be clear, a Smith & Wesson firearm has never broken into a home; a Smith & Wesson firearm has never assaulted a woman out for a late-night run in the city; a Smith & Wesson firearm has never carjacked an unsuspecting driver stopped at a traffic light. Instead, Smith & Wesson provides these citizens with the means to protect themselves and their families," Smith continued.
He also added in the released statement that no one will ever back down in their defense of the 2nd Amendment.