Car Company Issues Chilling Warning – Multiple Deaths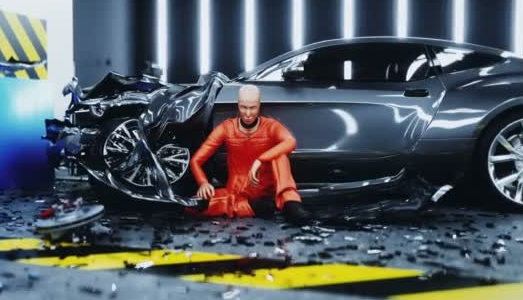 This week, global automaker Stellantis issued a directive to immediately stop driving four distinct car models from two of its subsidiary companies.
The umbrella firm, which continues to have a majority stake in Peugeot, Groupe PSA, Citroen, Opel, Chrysler, and Dodge, claims that Takata airbags in at least 276,000 older vehicles have serious issues.
Four distinct product lines are specifically targeted by the recall:
The Dodge Challenger Coupe
The Dodge Charger
The Dodge Magnum (2005-2010 models)
The Chrysler 300 Sedan
Owners are advised by Stellantis to immediately stop driving the vehicle for safety concerns. To find out if the flaw affects their mode, drivers can call 1-833-585-0144 or go to https://www.nhtsa.gov/recalls. All around the US, authorized FCA-brand dealers offer repair services.
FCA US LLC urgently warns U.S.-market owners of model-year 2005-10 Dodge Magnum, Dodge Challenger, and Dodge Charger and Chrysler 300 vehicles who haven't addressed Takata driver-side air bag recalls, to immediately stop driving their vehicles.

Details: https://t.co/mIv8fGQqMX pic.twitter.com/bCsdZL9jpy

— Stellantis North America (@StellantisNA) November 3, 2022
On November 3, the National Highway Traffic Safety Administration (NHTSA) issued a separate letter regarding the problem. It was established that at least two fatalities caused by driver-side airbag explosions during collisions over the previous seven months. At the time, both were operating 2010 Dodge Chargers.
According to reports, Takata's defective airbags have been blamed for at least 32 fatalities globally over the previous ten years. Of those fatalities, at least 23 took place in the US.
The injector's storage of ammonium nitrate, according to CNBC, is the cause of the issue. When it works normally, it creates a little explosion that is just big enough to trigger the airbag in the event of a collision. The chemical becomes unstable after prolonged contact with heat, moisture, and humidity, which increases the risk that the airbag will burst and shoot metal fragments in the direction of the driver's face.
The Takata airbag problem is not brand-new. In 2015, Stellantis started replacing the damages for free. According to the business, several drivers have allegedly declined to bring their cars in for repairs because of a lack of time.