Drivers Stranded In Virginia As Temperatures Drop Overnight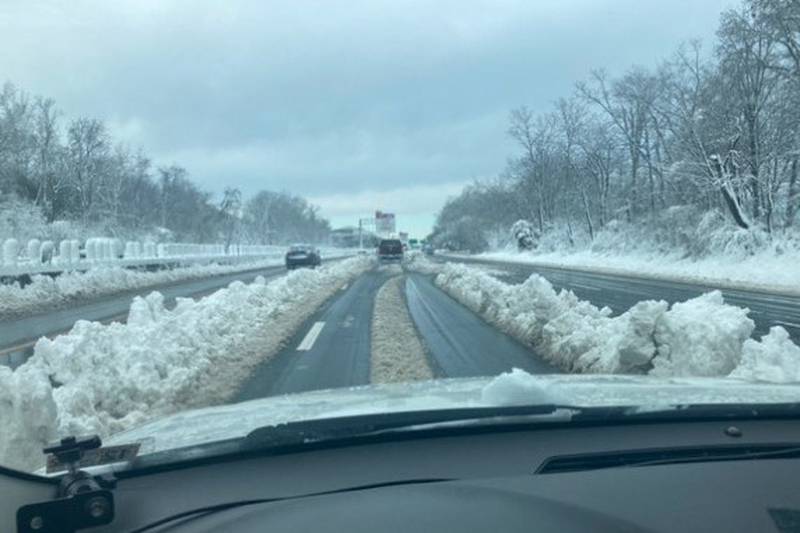 Drivers have been released off I-95 after being stuck in congestion for several hours on a frozen, snow-covered freeway as temperatures dropped into the teens, Virginia DOT officials confirmed Tuesday evening.
On Twitter, VDOT officials tweeted, "There are no more people stranded still on I-95. Less than 20 vehicles left to be removed from the interstate before plow trains will come through to remove snow and ice from the travel lanes."
Although I-95 was reopened late Tuesday night, the Virginia Department of Transportation still advises travelers to avoid the area.
Be alert to slick road conditions overnight in the Fredericksburg area. With I-95 open, crews have shifted focus to major routes to remove snow and treat roadways with materials. Most secondary routes & neighborhoods are in severe condition. Please avoid any unnecessary travel pic.twitter.com/iNwAj7KwP4

— VDOT Fredericksburg (@VaDOTFRED) January 5, 2022
It's the conclusion of a tale that saw thousands of motorists stranded as cold air blew in and turned a steady rain into a heavy snowfall.
Temperatures plunged far below freezing as snowfall rates hit 2-4 inches per hour, converting a wet pavement into an ice motorway.
My team has been working throughout the night alongside @VSPPIO, @VaDOT, and @VDEM to respond to the situation on I-95.

State and local emergency personnel are continuing to clear downed trees, assist disabled vehicles, and re-route drivers.

— Governor Ralph Northam (@GovernorVA) January 4, 2022
Hundreds of trucks and automobiles got trapped on the interstate in both the north and southbound lanes in the Fredericksburg region as a consequence, effectively shutting down a roughly 50-mile section of the highway between Fredericksburg and Newington.
The snow stopped falling as night fell, but the temperatures continued to drop, into the 20s and then into the teens, creating a dangerous situation for many who had been delayed for hours.
Sen. Tim Kaine of Virginia was one of those stuck on the highway. He was on his way to the Capitol on Monday afternoon, and what was intended to be a 2-hour travel turned into a 27-hour journey.
Along the side of the road, Kaine said he noticed other automobiles full of families and older adults that had slid off the road or run out of gas.
Several other vehicles were not so fortunate, as they ran out of petrol and heat. And the weather had clearly taken some people off surprise. On the other side of the highway, some cars were able to connect with a meal delivery service.
According to Corinne Geller of the Virginia State Patrol, there were no reports of injuries or collisions among the thousands stranded.