Buttigieg Battered For Lack Of Response To Toxic Train Derailment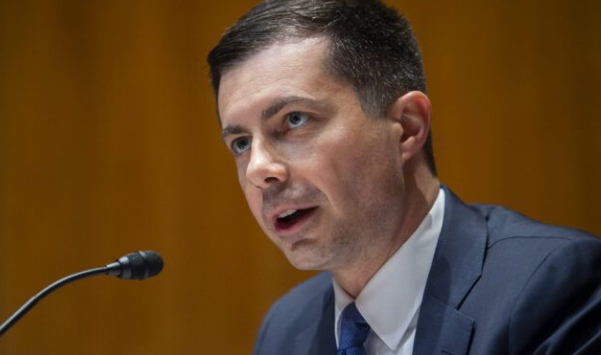 Transportation Secretary Pete Buttigieg is under fire over the Ohio train crash disaster, which is killing wildlife and creating poisonous chemical plumes. Some of it comes from within his own Democratic Party.
When another leftist radical, Rep. Ilhan Omar, goes after one of her own, you know something is wrong.
Local citizens and national watchers alike are criticizing Buttigieg's Transportation Department's participation and what appears to be a case of misdirected priorities. The train crash on February 3 generated fear in East Palestine, Ohio, and pushed hundreds to flee.
They have been permitted to return, but authorities continue to advise residents with private wells to drink only bottled water out of fear of contamination.
Hundreds of birds and fish are reportedly dying, and residents in adjacent areas are becoming ill. Both parties are now wondering where the infrastructure monies went and how the former presidential contender is handling the problem.
Omar even got in on the act. The lawmaker stated on Twitter that the country requires a legislative investigation as well as "immediate action from Pete Buttigieg to rectify this atrocity."
Rep. Biggs to NEWSMAX: Transportation Secretary Pete Buttigieg 'disinterested' in helping Ohio after train wreck. https://t.co/MRp06bH19v pic.twitter.com/1rJqyswBaS

— NEWSMAX (@NEWSMAX) February 15, 2023
She also mentioned the long-term impacts of the disaster on the neighborhood, adding that they could last for decades. Omar then questioned the national media's lack of coverage.
Buttigieg, who recently spoke out against "racial inequities" in building, has yet to set foot in East Palestine. Brian Kilmeade of "Fox & Friends" asked if the secretary's absence was due to Ohio being a red state.
On Feb. 3, approximately 50 train cars derailed, with many of them carrying vinyl chloride. While emergency officials carried out a controlled release at the site, plumes of heavy black smoke blanketed the town.
A video from about 20 kilometers outside of East Palestine showed one of the rail cars' axles on fire. Several people ask if the railway was negligent and if the accident could have been avoided.
Sen. J.D. Vance (R-OH) told Fox News Monday that he's aware of "alarming tales concerning poisoned streams and consequences on wildlife. He urged for long-term research to ascertain the long-term effects of the derailment.
Buttigieg is a one-time presidential candidate whose ambitions for the Oval Office are not subtle. But, the Department of Transportation's persistent mishandling of significant situations is hardly a moving testament to his leadership abilities.