Blue States Ask For 50 Million Dollars For Illegals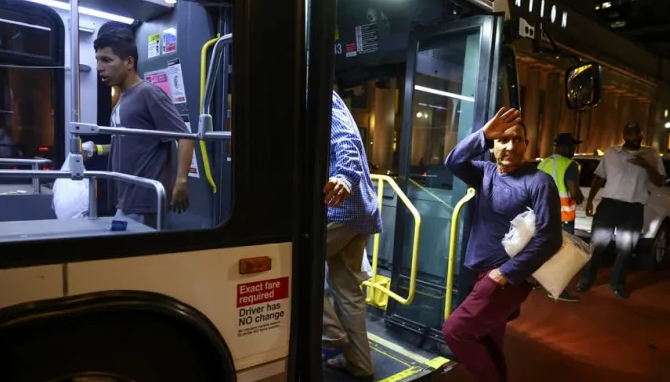 On Friday, a group of House Democrats requested $50 million in federal cash from Congress to be used for lodging and feeding the migrants being carried into their communities from Texas and Arizona.
Reps. Jess Garca (Ill.), Adriano Espaillat (N.Y.), and District of Columbia Delegate Eleanor Holmes Norton are leading a group of 23 Democrats who have written to the Homeland Security
The Appropriations Subcommittee should allocate money for the Federal Emergency Management Agency's Emergency Food and Shelter Program in their 2023 budget (EFSP).
According to Norton, the decision to transport migrants from Arizona and Texas has put both the cities of Washington, D.C., and Chicago as well as the migrants themselves in precarious situations.
The politicians are currently requesting additional financing for the EFSP. Some of the increased demand brought on by busing operations will be partially met by this.
The EFSP was created to offer federal financing for migrant housing and other assistance. Congress approved $150 million for the program in 2022. There will still be $85 million available as of July 21, 2022. However, the recent busing operations have increased the amount of funding required as more communities must deal with the increase in migrant population.
More than 10,000 people have been used to Washington, D.C., since Texas Governor Greg Abbott (R) started his busing operations, which were quickly joined by Arizona Governor Doug Ducey (R). while thousands more remain in Chicago and New York.