Biden Announces Next Steps In Fight To Cure Cancer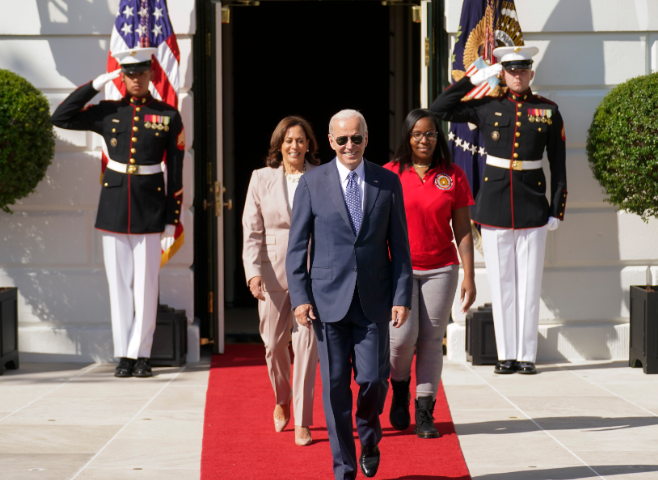 On Monday, Biden provided an update on his administration's pledge to discover a cure for cancer at a speech at Boston's JFK Library. In the next 25 years, he said, he wants to reduce cancer death rates by at least 50%.
Biden tried to galvanize Americans behind this fight during his speech by drawing comparisons to President Kennedy's quest to beat the communists to the moon. After losing his son Beau Biden to brain cancer in 2015, Biden made a personal commitment to uphold this pledge.
I believe we can end cancer as we know it and even cure cancers once and for all.

— President Biden (@POTUS) September 12, 2022
"In February, I laid out our plan that is bold, ambitious, and, I might add, completely doable," Biden said. "The goal is to cut cancer death rates by at least 50%, at least 50% in the next 25 years. To turn more cancers from death sentences into chronic diseases people can live with, to create more supportive experiences for patients and families, and update, update our fight against cancer."
Doctor Renee Wegrzyn, a biologist and former government scientist, will serve as the director of the Advanced Research Projects Agency for Health, or ARPA-H, as part of Biden's plan. The mission of the ARPA-H, which was founded in March of this year, is to investigate potential cancer therapies or cures.
.@POTUS announces his intent to nominate Dr. Renee Wegrzyn as the inaugural director of the Advanced Research Projects Agency for Health (ARPA-H). pic.twitter.com/PtuqX6ILRU

— CSPAN (@cspan) September 12, 2022
The Democrat also unveiled a brand-new scholars program to support young researchers in the field.
A new executive order requiring the federal government to make sure the technology required for such investigations is created in the United States was also unveiled by Biden. The Democrat made no mention of how he would enforce this ruling, though.
Despite this, his speech swiftly devolved into political theater from what might have been regarded one in which he fulfilled his vow to be a "great unifier." Biden returned to Democratic talking points on purported injustices in the nation's healthcare system, which allegedly prevent people of color, people with disabilities, and LGBTQ people from being able to afford medical care.
Since 2017, more than 250 cancer research initiatives have been launched.