Biden's 2024 Plans Come Under Scrutiny From Another Dem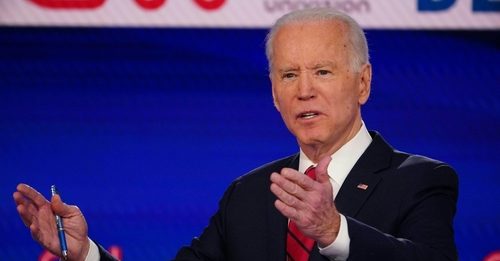 In spite of his record low support numbers, Joe Biden is having trouble persuading his own party that he should be president.
Biden has come under fire for abandoning his prior promises of bringing people together and promoting unity from members of the mainstream media, who are hardly right-wing conservatives.
Democratic Representative Tim Ryan is seeking re-election to the House in Ohio. Naturally, it makes sense that he would be questioned about whether he thinks Biden should run for reelection.
Fraud Tim Ryan says "we need new leadership" in 2024, but votes with Joe Biden 100% of the time. pic.twitter.com/3O07dlNHit

— RNC Research (@RNCResearch) September 9, 2022
Ryan responded that he had a hunch that a generational shift in leadership is required everywhere when this subject was raised. The Ohio Democrat added that he believed both Democrats and Republicans were affected by this.
Ryan had previously opposed Biden's student loan forgiveness initiative.
According to the Democratic congressman, the president's decision to forgive $10,000 to $20,000 in student loan debt sends a bad signal to Ohioans who don't have college degrees but nonetheless put in hard work every day.
When the subject of Biden running in 2024 came up once more, Ryan continued to hold out on endorsing the former vice president. The Ohio Democrat claimed that Biden consistently reaffirmed his commitment to acting as a bridge to the younger generation.
Republicans, especially those supporting @JDVance1, like to point out that in 2020, after dropping his own presidential bid, @TimRyan was a big @JoeBiden supporter.

The GOP says Ryan is now intentionally distancing himself in order to win the #OHSen race.https://t.co/DyQDjjhKyD

— Taylor Popielarz (@TaylorPopielarz) September 9, 2022
This is a diplomatic, politically correct way of saying that Ryan opposes Biden's candidacy for president once more, with Biden's advanced age playing a significant role.
Tim Ryan has consistently been openly critical of Biden despite the fact that they are both Democrats, and oddly enough, his age continues to be a recurring theme in this criticism.
Ryan claimed that Biden was on the decline when he competed for the 2020 Democratic presidential nomination. Ryan also stated at the time that he thought it would be preferable to nominate a younger Democrat than Biden to run against Trump.
Another telltale clue is Ryan's refusal to invite the president to campaign with him as he faces battle against Ohio Republican J.D. Vance in the general election.
Biden has consistently said that his party members are in favor of him running for re-election. However, comments from a variety of Democrats show otherwise.