America Faces the Threat of a New Polio Outbreak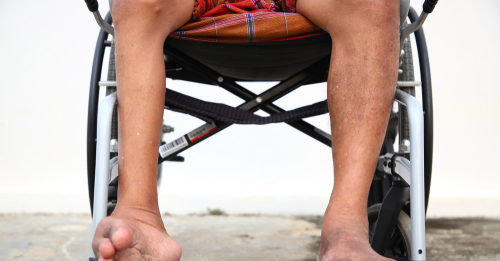 America is once again being infected by the poliovirus, which puts millions of children at danger of developing paralysis.
Following the detection of poliovirus samples in the Long Island, New York, wastewater, Governor Kathy Hochul declared a disaster emergency in the state.
The United States announced its first case of polio in almost a decade in Rockland County, NYC, in July, prompting the state of New York to mobilize its health officials.
Authorities from the state of New York have been sampling the city's wastewater since April and have discovered the poliovirus in numerous locations.
New York's governor has declared a disaster emergency, ordering an expansion of the state's polio vaccination efforts after scientists detected the virus in wastewater on Long Island. The virus also turned up in wastewater systems in NYC and several nearby counties. pic.twitter.com/wvyNhLL5jL

— CBS Evening News (@CBSEveningNews) September 9, 2022
The virus has already been found in the counties of Rockland, Orange, and Sullivan, which is concerning news for state health authorities.
Long Island's Nassau County is where the poliovirus sample was discovered this time. The Nassau County sample, according to researchers, shares a genetic ancestor with the polio case in Rockland.
Governor Hochul claims that the state of New York is currently dealing with a calamity and that local health officials are unable to effectively respond.
Midwives, EMS personnel, and pharmacists in New York are now permitted to administer the polio vaccine as a result of the crisis management emergency.
Polio is regarded as one of those illnesses that can be removed completely from the planet.
Like other nations around the world, America also managed to eradicate the poliovirus. Polio is currently exclusively found in Afghanistan and Pakistan.
This is giving rise to theories that the virus entered the US through illegal immigration from Afghanistan following the US-Afghan conflict.