White House Briefing Room Erupts As Reporter Yells At Press Secretary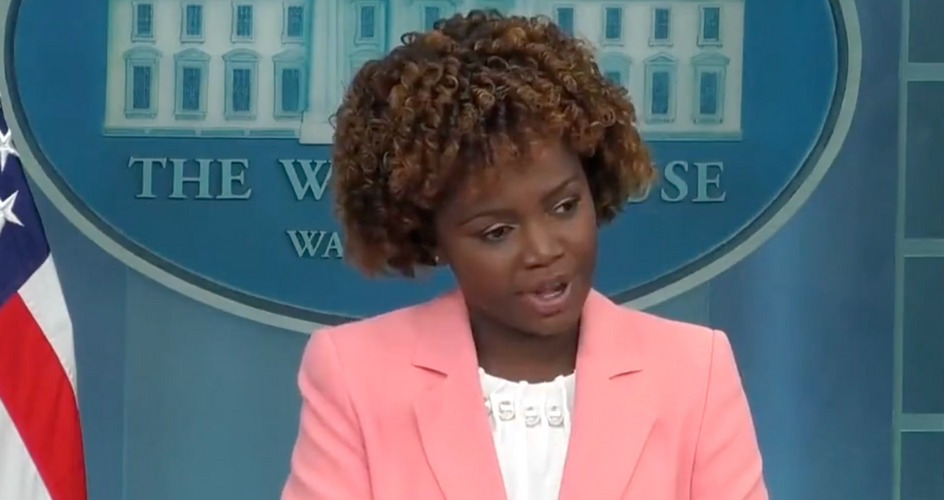 As a reporter inquired about the president's mental health on Wednesday, the White House briefing room descended into turmoil, according to press secretary Karine Jean-Pierre, who called the reporter "incredibly rude."
At a White House symposium on hunger, nutrition, and health on Wednesday, President Joe Biden appeared to scream out for Republican Jackie Walorski of Indiana. Early in August, Walorski sadly perished in an automobile accident.
"And I want to thank all of you here, including bipartisan elected officials like Representative McGovern, Senator Braun, Senator Booker, Representative – Jackie, you here? Where's Jackie?" Biden asked as he looked around. "I didn't think she was gonna be here."
.@PressSec told a reporter she was being "incredibly rude" when shouting follow-up questions about Biden's mental state after calling for a deceased GOP lawmaker at an event earlier today.

Biden had her "top of mind," which is why he called for her, the WH says. pic.twitter.com/6GKY1kW9Gs

— National Review (@NRO) September 28, 2022
"Look, [Biden] was at an event, you all saw, you all watched, which is why you're asking the question, right, where he was calling out again, congressional leaders, bipartisan leadership that we have seen on this particular issue. And, again, he's going to see her family in just two days, and she was on top of mind. I mean, that is, that is not an unusual scenario there," Jean-Pierre mentioned.
"Karine, I have John Lennon top of mind just about everyday but I'm not looking around for him anywhere," Newsmax's James Rosen followed up.
"When you sign a bill for John Lennon as President then we can have this conversation," Jean-Pierre answered.
The late congresswoman introduced bipartisan legislation in October 2021 to call for a second national White House conference on food, nutrition, hunger, and health. She was joined by Democratic Massachusetts Rep. James P. McGovern, Democratic Sen. Cory Booker of New Jersey, and Republican Sen. Mike Braun of Indiana.