Biden Planning Massive Migration Swap With Mexico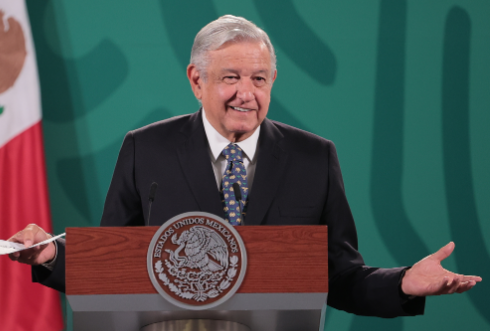 According to reports, President Andrés Manuel López Obrador of Mexico and President Joe Biden are preparing a significant exchange of immigrants. Thousands of migrants would receive legal access to the United States as a result of the swap.
With the use of the new agreement, the Biden administration would be able to send illegal immigrants entering the US from Cuba, Venezuela, Haiti, Nicaragua, and Mexico more quickly.
But, the agreement is conditional on the US establishing legal immigration routes and enhancing the current parole system for illegal border crossers.
The new agreement calls for the arrest, incarceration in camps for migrants, and deportation of non-Mexicans who cross the border illegally. Deported immigrants would also be prohibited from entering the US for five years, and if they attempted to enter the country illegally once more, they would be charged with felonies and sentenced to prison.
Biden Is Reportedly Planning a Massive Migration Swap With Mexico
https://t.co/suyUNQQRJv

— Townhall.com (@townhallcom) February 11, 2023
The Washington Post was given information about the arrangement by four current and former US officials. The first-ever pact of its kind, according to Doris Meissner, the top US immigration official under President Bill Clinton, may be a "game changer."
"I think we're into a new era and new territory," she remarked.
Meissner continued that she was not aware of any prior agreement that would have permitted the wholesale expulsion of immigrants from countries other than Mexico.
According to reports, the new agreement would support the Department of Homeland Security strategy, which is presently being developed and is scheduled to be announced next week. The new DHS plan would penalize those who attempted to claim asylum but crossed the border illegally or did not request asylum in the nations they traveled through before entering the US.
"There are ongoing conversations about the different scenarios given the changing legal, policy, and human mobility landscape. So far, there aren't any decisions on the next steps for our migratory cooperation," the head of the Mexican Foreign Ministry's North American division, Roberto Velasco, said.