Biden Must Fix The Core Issue With The Baby Formula Shortage Fast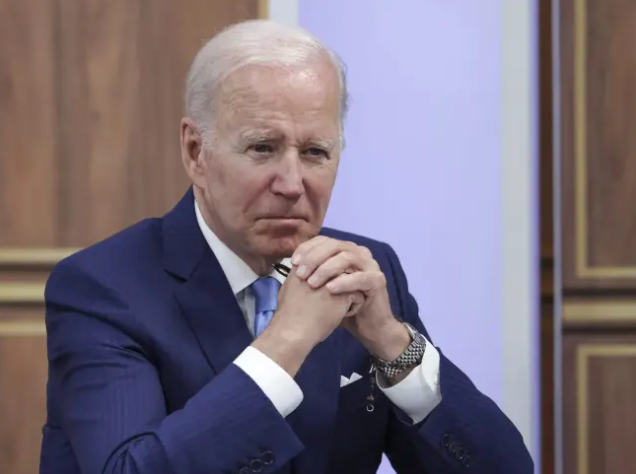 After half a year, there is still no sign of an end to the infant formula scarcity. The lack of baby formula is exclusive to America, unlike the global shortages of semiconductors and grains. This indicates that the answer is right here, at home.
But by focusing on bringing in small volumes of foreign infant formula that has received FDA approval, President Joe Biden is just addressing a symptom of the issue rather than its underlying source. He must eliminate the needless red tape that keeps store shelves empty.
Baby formula is 30% out of stock, which is much more than it was when parents first started to fear months ago and much higher than the usual 5% to 7% pre-pandemic rate.
The shortfall was brought on by Abbott Nutrition's recall in February after five infants consumed formula made at the company's Sturgis, Michigan, factory and developed serious illnesses. Abbott had to recall the formula and stop production after an FDA investigation uncovered unclean conditions and other infractions. However, the Abbott formula did not include the infection-causing microorganisms.
A recall wouldn't often result in such a big inconvenience. However, the US baby formula business is incredibly consolidated: just two companies, one of which is Abbott, control 80% of the market at the time the recall began. With government contracts in 34 states and the District of Columbia, the business also controls the formula purchased for the Women, Infants, and Children program of the US Department of Agriculture.
Abbott's decision to recall formula and stop production at one of its biggest factories was sure to have an impact given its market dominance. Scarcity has to be avoided, especially for infants who depend on specialized formulas to survive. However, prompt action was not taken.
Despite the urgency, it took the FDA three months to release guidelines for easing the limitations on foreign infant formula. The FDA is still causing delays since approval still needs considerable documentation and analysis, even after the May guideline.
In spite of the fact that international formula manufacturers Nature's One and Holle are prepared to export enormous quantities of formula, they could have to wait a while owing to the FDA's delayed reaction times.
Parents in need of formula don't have time to spare.