Biden Begs Companies to Lower Costs for Consumers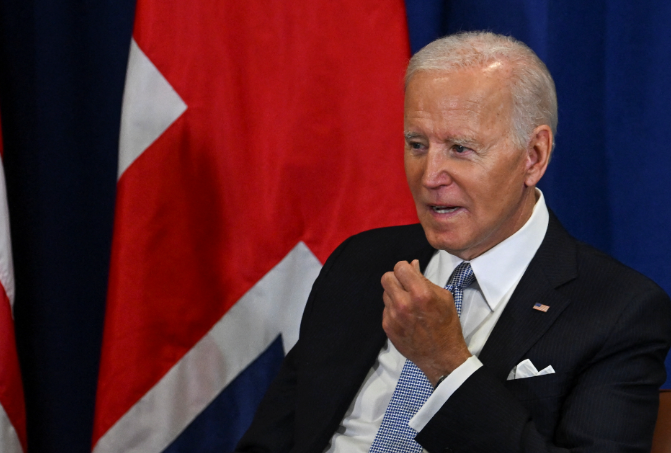 US President Joe Biden asked banks, gas station operators, and mobile phone service providers on Monday to reduce prices for customers struggling with inflation.
In a meeting at the White House, Biden claimed that unnecessary fees, like those for bank overdrafts and cell phone termination, were harming families and that gas station owners urgently needed to cut pump costs.
Biden's remarks ran counter to his claim, made on CBS News' "60 Minutes" on September 18, 2022, that the recent inflation report, which sent the stock market plunging, was overblown and needed to be put in perspective because it was hardly higher than the prior month.
Leading Republicans have criticized Biden's denials of inflation loudly. Rep. Claudia Tenney recently stated on Newsmax TV that it is absurd for the president to assert that there was no inflation in July since the administration's raw data does not accurately reflect the reality that Americans are experiencing.
Similarly, Rep. Tim Burchett, R-Tenn., recently claimed on Newsmax TV that President Biden either doesn't understand the issues customers confront due to inflation or that he is simply lying about them.
Burchett explained how, despite Biden's assertion that inflation has barely increased over the past few months, experts still consider price increases as a severe issue during an interview with Prime News.
"Gas is up over 25%, the month of August inflation was up 8.3%. He talks about an inch — he just doesn't get it, or he's just lying. And I'm afraid he's getting to the point where he just doesn't get it anymore because his numbers are plummeting across the country," as Burchett said.