AZ Judge Delivers Bad News to Democrats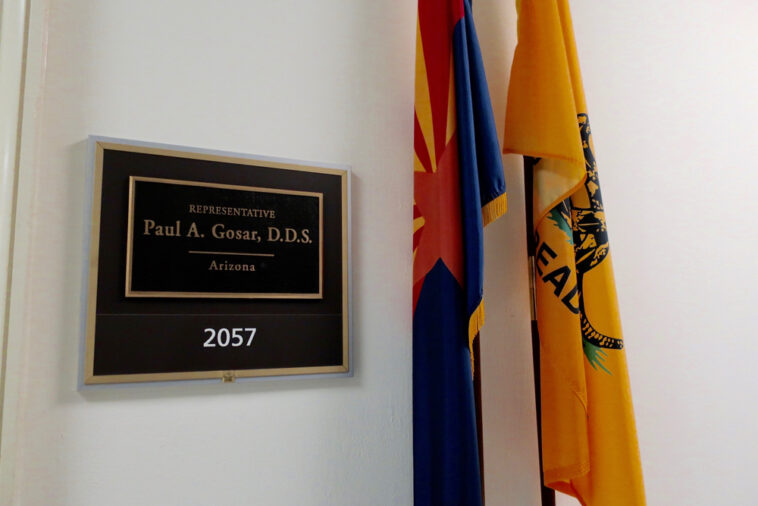 Representatives Paul Gosar and Andy Biggs, as well as state Representative Mark Finchem, were sued on behalf of a group of Arizona voters, but the action failed to keep them off the ballot. According to the complaint, Gosar, Biggs, and Finchem were ineligible to hold office because they allegedly participated in an insurgency against the US government. None of the members have been accused of actually attacking Congress.
The complaint originates from the fact that representatives Paul Gosar, Andy Biggs, and Mark Finchem all assisted in organizing the January 6th, 2021, event in Washington, DC, despite the fact that these gentlemen have the right to political affiliation and organization, as well as free speech. Organizing a political demonstration is not the same as launching an attack on the capital.
Judge Christopher Coury of Maricopa County Superior Court made his ruling public on Friday. The judge agreed with the members' counsel, who claimed that Congress had no manner of enforcing the 14th amendment provision other than by criminal conviction. The court also mentioned that Congress has introduced such a bill in the aftermath of the government's psychological operations against the American people on January 6, 2021, but it has yet to become law.
The lawyers for the plaintiffs in this lawsuit, the voters, had wanted the judge to convene a three-day trial. The judge disregarded this, observing that an election challenge is hasty.
Gosar's lawyers brought up the subject of free speech. Ironically, Free Speech For People, the plaintiffs' attorney who was attempting to stifle these Representatives' speech, has promised to appeal to the Supreme Court. They claimed that the decision was against Arizona law. It's intriguing that they believe only some people should be allowed to speak freely. In a statement, they claim that these candidates who were only organizing a political gathering intended to participate in an insurgency against the federal government.
Justice for the J6 prisoners and election integrity are two big issues that voters should never allow their representatives to forget or stop fighting for. We must never allow these topics to become 'old news' in the national conversation.

— Rep. Paul Gosar, DDS (@RepGosar) May 1, 2022
In Georgia and North Carolina, Free Speech For People is pursuing litigation against members of Congress. Free Speech For People, it appears, should rename itself No Free Speech For People Unless We Say So. Marjorie Taylor Greene appeared in court on Friday as part of an attempt to remove her from the ballot in Georgia. They are attempting to remove US Representative Madison Cawthorn from the ballot in North Carolina.