Airline Crew Helps Mom Deliver Baby On Flight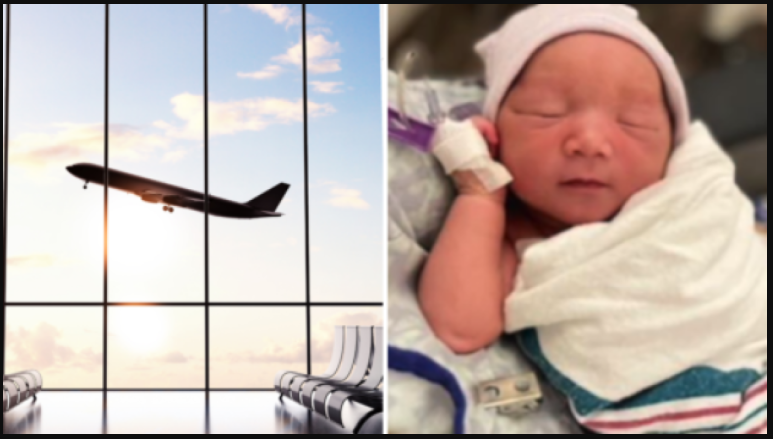 A pregnant lady on a journey to Florida went into labor mid-flight and was able to safely deliver her infant girl with the assistance of the airline personnel.
Frontier Airlines said on Tuesday that a customer gave birth to a healthy baby girl on the flight from Colorado to Florida, praising flight attendant Diana Giraldo for her assistance.
Because the baby couldn't wait, she gave birth on a trip from Denver International Airport to Orlando International Airport (MCO).
Giraldo escorted the pregnant woman to the rear bathroom, where he assisted her in giving delivery.
The plane captain decided to land early in Pensacola Airport in order to provide medical help for the new mom and baby as soon as possible. According to Nye, paramedics were waiting for the couple at the gate.
"This was a job well done," the captain stated, "and I was pleased to see everyone working together to successfully deliver a newborn on an aircraft."
In recognition of her uncommon birthplace, the mother chose to give her kid the middle name Sky.
"Captain Chris Nye used the words 'exemplary' and 'calm' to describe Flight Attendant Diana Giraldo's heroic task of delivering a baby recently mid-flight," the airline posted on Facebook.