Mom Reunited With Officer Who Helped Deliver Baby On Christmas Eve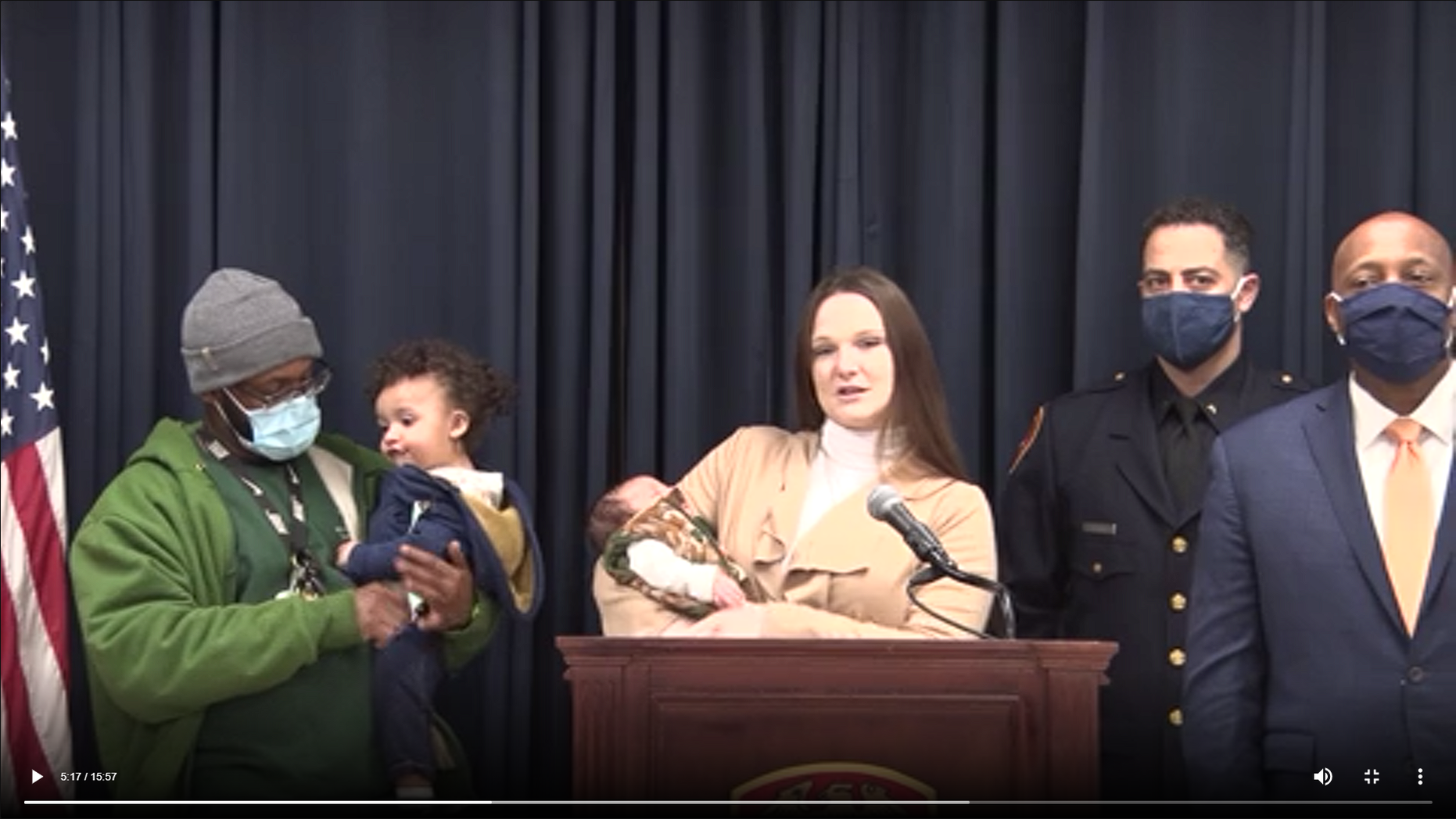 A New York cop and a paramedic who teamed up on Christmas Eve to assist deliver a baby for a Long Island lady met with the new mom this week to check on the infant's well-being.
Chelsea Anderson was scheduled for a cesarean surgery on Dec. 27 but the baby had other ideas about 7 p.m. According to the Suffolk County Police Department, the incident occurred on December 24.
She went into labor and contacted 911 because her child's umbilical cord was wrapped around her neck.
Officer Kyle Negrin and paramedic Eric Ramirez hurried over to Francis Mooney Drive in Ridge, New York, about 15 miles from Stony Brook University Hospital, in response to the call.
Anderson's baby boy was born in the ambulance that Ridge Fire Commissioner Brian Brooks was driving for the holiday call. The umbilical chord was successfully untied by the two first responders who delivered him in the rear of the truck. He was 7 pounds and 5 ounces when he was born. Anderson gave him the name Avion.
Avion arrives as police officers around the country suffer a morale crisis as a result of manpower shortages, left-wing rallies, and calls for budget cuts. But there was a silver lining for Negrin.
Whether it was a tragic vehicle accident, a shooting, or any of the other terrible things that cops have to deal with, Negrin added.