Air Force General Believes U.S. Will Be at War with China in 2025: 'My Gut Tells Me We Will Fight'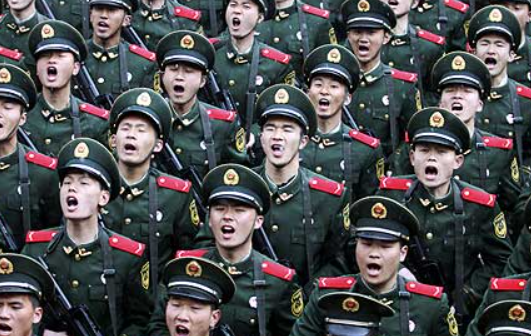 A four-star Air Force general predicts that the United States will be at war with China by 2025 and has already instructed officers to prepare.
"I hope I am wrong. My gut tells me we will fight in 2025," Gen. Mike Minihan, head of Air Mobility Command, told officers in a memo sent on Friday, as first reported by NBC News.
"Xi secured his third term and set his war council in October 2022. Taiwan's presidential elections are in 2024 and will offer Xi a reason. United States' presidential elections are in 2024 and will offer Xi a distracted America," said Minihan. "Xi's team, reason, and opportunity are all aligned for 2025."
According to a signed memo, Minihan will request that Air Mobility Command personnel begin preparing in February by firing "a clip into a 7-meter target" and "aim for the head" in order to understand lethality. He also requests that they update their emergency contact information and records.
Minihahn will then instruct personnel to begin legally preparing themselves in March. He also encourages them to take more risks in their training, saying, "If your approach to training is comfortable, you are not taking enough risks."
A spokesperson for the Department of Defense later told NBC News that Minihan's memo is "not representative of the department's view on China."
In response to the memo, Pentagon press secretary Brig. Gen. Patrick Ryder said in a statement that the US defense strategy "makes clear that China is the pacing challenge for the Department of Defense" and that their focus is to work "alongside allies and partners to preserve a peaceful, free, and open Indo-Pacific," according to the Washington Post.
The threat of a Chinese invasion comes as Taiwanese officials become increasingly concerned about China's hostility in the east Asian region.
Taiwanese Foreign Minister Joseph Wu stated last week that he believes China will invade the small island nation by 2027 due to domestic issues. Furthermore, in December, Taiwanese officials increased the country's mandated military service from four months to one year, citing concerns about China's aggressiveness.