World's Deepest Shipwreck Discovered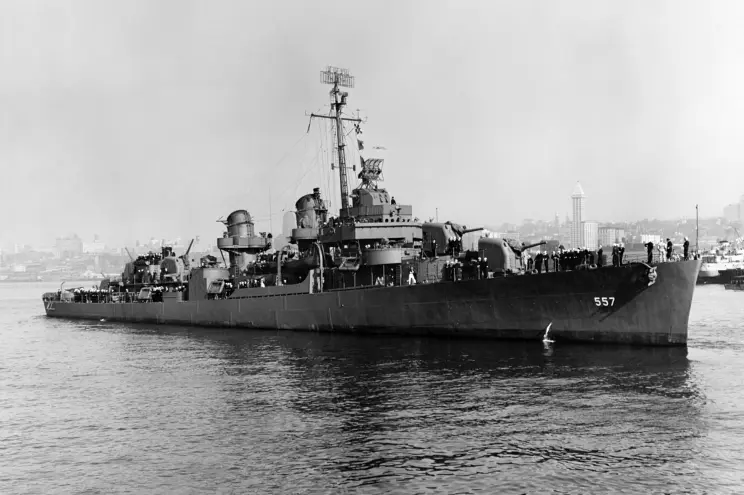 Nearly 80 years after it was sunk, the world's deepest shipwreck was found more than four miles beneath the surface of the water.
Finally, researchers have located the dreadful USS Destroyer Escort Samuel B. Roberts in the Philippine Sea.
It was lost to the depths of the Western Pacific Ocean approximately 78 years ago, and hunters have been trying to find it ever since.
However, on June 22, intrepid explorer Victor Vescovo, who has undertaken journeys to the world's lowest places, discovered the wreck.
At a depth of 22,621 feet, which is more than 3,000 feet higher than Mount Kilimanjaro's peak, he discovered the vessel, now split in two.
In an effort to follow the wreck from beginning to conclusion, the explorer dove beneath the surface together with a pilot and sonar expert Jeremie Morizet.
Over the course of eight days, the crew descended six times until discovering the ship's two sections around 33 feet apart.
The crew had to start over since earlier information that would have indicated where the ship might be could not be trusted.
Instead, after much investigation, they armed themselves with a sidescan solar system constructed just for them.
The three-tube torpedo launcher of Sammy B's wreckage was first discovered by Vescovo and his army of specialists, who confirmed it was nearby.
The world's deepest wreckage ever was eventually discovered on the last day of their diving trips.
During the Battle of Samar in 1944, it is believed that a Japanese ship destroyed the magnificent warship.
Along with other US ships, notably the USS Johnston, the Sammy B sank and was lost at sea for many years.
"The Sammy B is a small vessel as military ships go, and we weren't really sure that we could find her in the vast and extremely deep ocean where she went down. But with perseverance, some great historical analysis, and a whole lot of deep ocean technology and hard work, we were able to find her and provide a great opportunity to tell her amazing story.
"It is unbelievably thrilling to find a wreck on the bottom of the deep ocean, given all the difficulties in trying to find them.
It is such an immense privilege to be the first person to see them after they went down in battle almost 80 years ago."