Watch Bidens Awkward Reaction to Dad Trolling the White House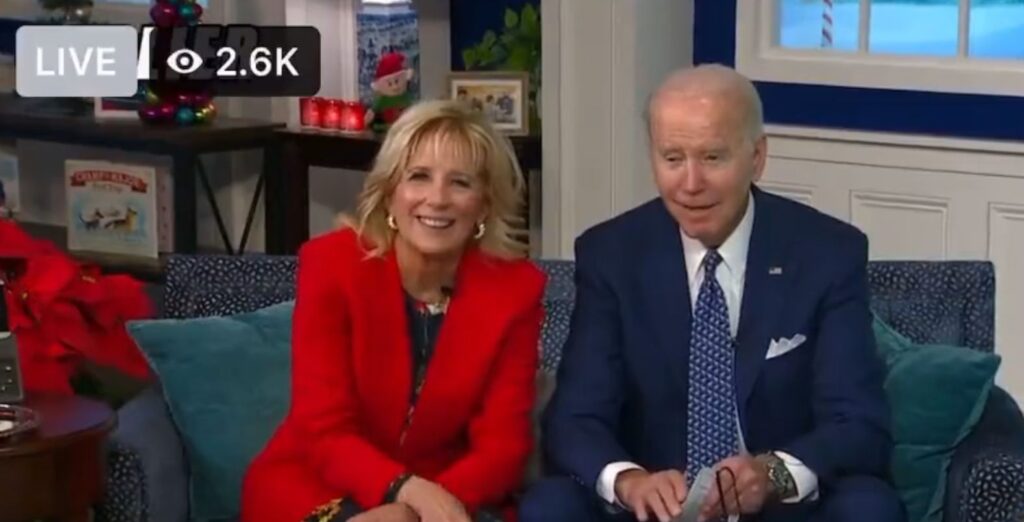 Joe Biden spent his Christmas Eve at a NORAD Santa-tracking event and was mocked by a father who called the White House and said, "Merry Christmas and Let's Go Brandon!" "
Without blinking, Biden responded, "Let's go Brandon, I agree."
"Jared from Oregon" is said to be the father who taunted Biden.
In a report according to the Independent, "An Oregon father on Friday hijacked his children's Christmas Eve phone call with the North American Aerospace Defence Command's annual Santa Tracker to deliver a vulgar insult to President Joe Biden."
The First Lady's response to the words "Let's Go Brandon" was the greatest part of the Christmas prank present.
"Jill Biden, seated next to her husband on a couch in the White House-adjacent Eisenhower Executive Office Building," as per the Post, "did seem aware of the meaning and gave an awkward chuckle before rolling her eyes."
According to the pool report that moments earlier, the father assured the president that his 2-year-old daughter Penelope would be thrilled with any gifts from Santa, and the president advised the family's youngsters to go to bed by 9 p.m.