VP Harris Botches Juneteenth History Lesson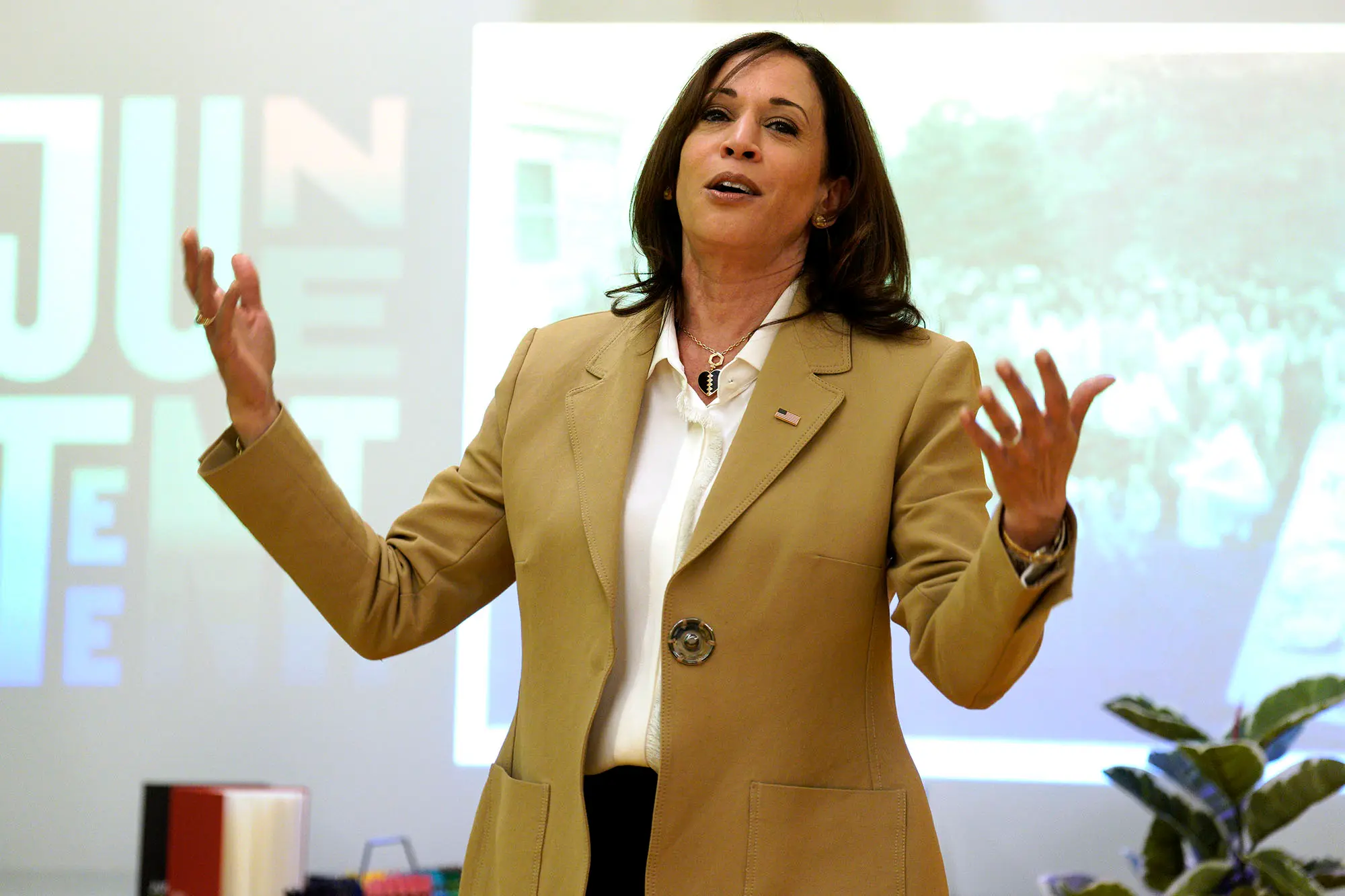 Vice President Kamala Harris botched a history lecture about the Juneteenth festival on Monday, informing students that black people were slaves in America for 400 years, which was more than 150 years too long.
At the National Museum of African American History & Culture in Washington, Harris spoke to a group of roughly twenty primary school-aged kids, "I think that we all know today is a day to celebrate the principle of freedom. And think about it in terms of the context of history, knowing that black people in America were not free for 400 years of slavery. Let this be a day that is a day to celebrate the principle of freedom, but to speak about it honestly and accurately, both in the context of history and current application."
In Virginia in 1619, the first African slaves in the American colonies arrived. The 13th Amendment, which was enacted in 1865 and put an end to the practice after 246 rather than 400 years, ended slavery.
An representative from the White House corrected Harris' statement, stating that the vice president had meant to suggest that slavery had existed for 400 years.
The day provided an occasion to consider the essence of freedom, according to Harris, the first vice president who has some African heritage through her Jamaican-born father. A Texas emancipation celebration gave birth to Juneteenth, which was declared a federal holiday the previous year.
"With the Emancipation Proclamation and Civil War, it required America to really ask itself, who is free? How do we define freedom? Freedom in terms of the autonomy one should have? Is freedom given to us or are we born with freedom? Right?" Harris continued.
She ended with, "I would argue it is our God-given right to have freedom. It is your birthright to have freedom. And then during slavery, freedom was taken. And so we're not going to celebrate being given back what God gave us anyway, right?"