Video Shows Shoplifters Brazenly Clearing Shelves Of Store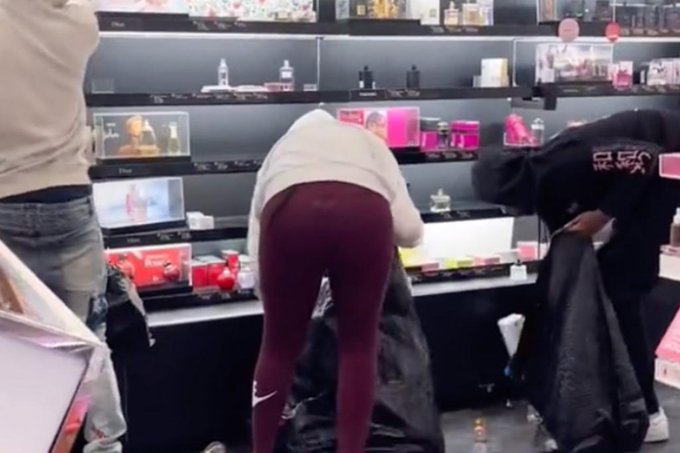 According to a video clip shared online, three courageous burglars emptied the shelves inside a high-end beauty store in Los Angeles as startled consumers looked on in awe amid the nation's continuous theft issue.
The robbers are wearing hoodies over their heads as they take various cosmetics and shove them into black garbage bags in the 47-second video.
As the event unfolded, at least two workers waited nearby, then followed the shoplifters as they ran toward the exit before nonchalantly strolling away with their loot.
Around 9 p.m., the heist occurred inside the Sephora store in the Los Cerritos Center mall. The Los Angeles Sheriff's Department said it was one of several similar events recorded there that night.
According to the LASD, the first business attacked was a Forever 21 store, followed by a Sephora store.
User @jessleetv shared the video to TikTok on Sunday, with the caption, "I was just trying to pick out concealer when I heard a BANG! CERRITOS MALL 5/28 at 8:50 PM."
It went viral rapidly, with over 1.4 million views by Monday evening.
Two boys and a female appear to have been the unnamed culprits, prompting one commentator to remark, "Her confidence to do that while wearing slides."