US Shatters Record For Border Stops In Single Year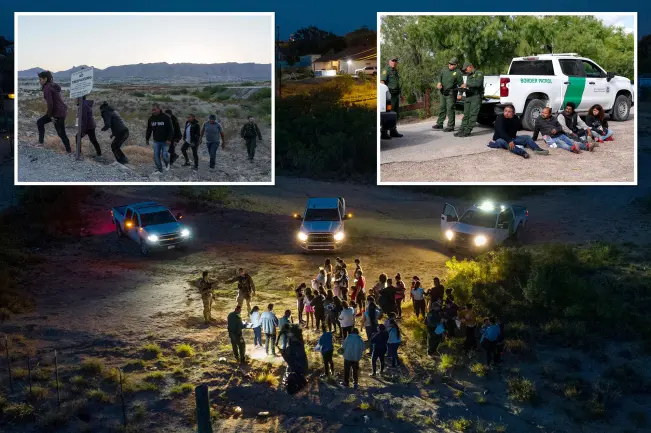 With three months left in Fiscal 2022, the US has already made more stops at the Mexican border than in any other fiscal year in the Department of Homeland Security's 20-year existence.
US Customs and Border Protection reported a total of 207,416 migrant interactions in June, totaling 1,746,119 stops along the southern border since October 1 – the highest the agency has reported for any fiscal year since 1960.
According to statistics made public by the Biden administration on Friday, the quantity of interactions with migrants along the southern border reached that milestone despite a 14 percent decline from May's record-high amount in June.
Since October 1, 2021, border authorities have encountered more than 2 million migrants nationwide.
Less than half of those encountered in June — 92,274 — were deported as a result of the ongoing COVID-19 outbreak and the Trump administration's Title 42 directive, which permits quick deportation of migrants before their asylum claims are considered. The number of unaccompanied minors apprehended at the border increased by 4% last month to 15,271; 752 of them were kept in CBP custody on a daily average. The total number of family units detained decreased 13% to 51,780.
Only 56 percent of encounters with lone adults in June were processed for expulsion under Title 42, accounting for 68 percent of the total but down 15% from May's 140,197 encounters.
Since the Biden administration started office in January 2021, border crossings have increased, according to lawmakers. This is because the vice president promised to undo Donald Trump's most unpopular and restrictive measures during the 2020 election campaign.
Since then, the Department of Homeland Security has abandoned the majority of construction on Trump's much-ballyhooed border wall, reversed the "Remain in Mexico" policy for asylum seekers, attempted to abolish Title 42, and altered policy so that entering the US illegally no longer constitutes a basis for deportation.
Even the migrants themselves have taken note of the changes.
Due to the warmer weather in the border region, it was anticipated that border crossings would decrease last month; yet, anecdotal information suggested that significant migrant crossings continued.