US Reportedly Caught Off Guard By Chinese Missile Test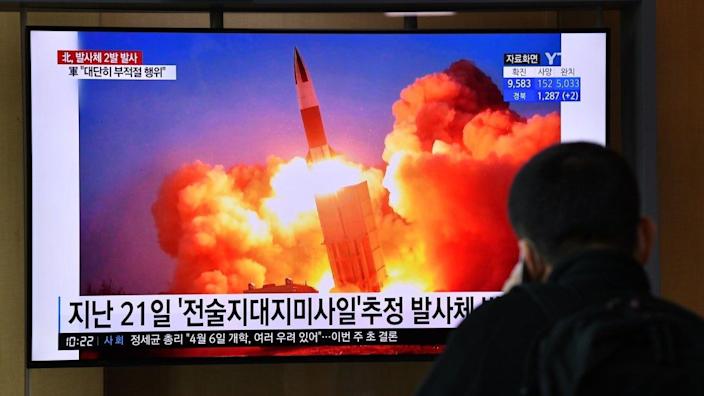 Recent reports show that the Chinese military successfully tested a new missile design that can carry out a nuclear attack anywhere in the world.
According to sources, the Financial Times reported that the development was a surprise to U.S. intelligence officers who are now scrambling for a response.
"A routine test of spacecraft"
"We have no idea how they did this," said one individual said to have been briefed about the military test conducted in August.
Taylor Fravel, MIT professor who specializes on Chinese nuclear weapons, said that the device is a hypersonic glider vehicle that can fly at lower trajectories. They can also maneuver in flight, making them difficult to track down and destroy.
Zhao Lijian , spokesperson for the Chinese Foreign Ministry, downplayed its military implications. However, he claimed that it was part of China's space program.
"This was a routine test of spacecraft to verify technology of spacecraft's reusability," he reportedly said during a press conference on Monday.
According to the Chinese official, the device was "of great importance to reduce the cost of spacecraft as well as providing convenient and inexpensive transportation for humanity in peaceful space use."
"Something that we have been concerned about"
Zhao stated that the missile's development was not alarming, and that many other companies in different countries "have performed similar tests."
American Ambassador Robert Wood is one of the officials who aren't convinced by China's rhetoric.
"Hypersonic technology is something that we have been concerned about," he said. "We just don't know how we can defend against that technology, neither does China, neither does Russia."
Both China and Russia have been "pursuing very actively the use, the militarization of this technology, so we are just having to respond in kind," Wood explained.
This is only the latest sign of tensions growing between the U.S. & China in recent months. Fox News reported in August that a Chinese government-owned website had warned Taiwanese citizens it would abandon the country, just like it did Afghanistan.