Fear Of War Grows As China Shows Aggression Towards Taiwan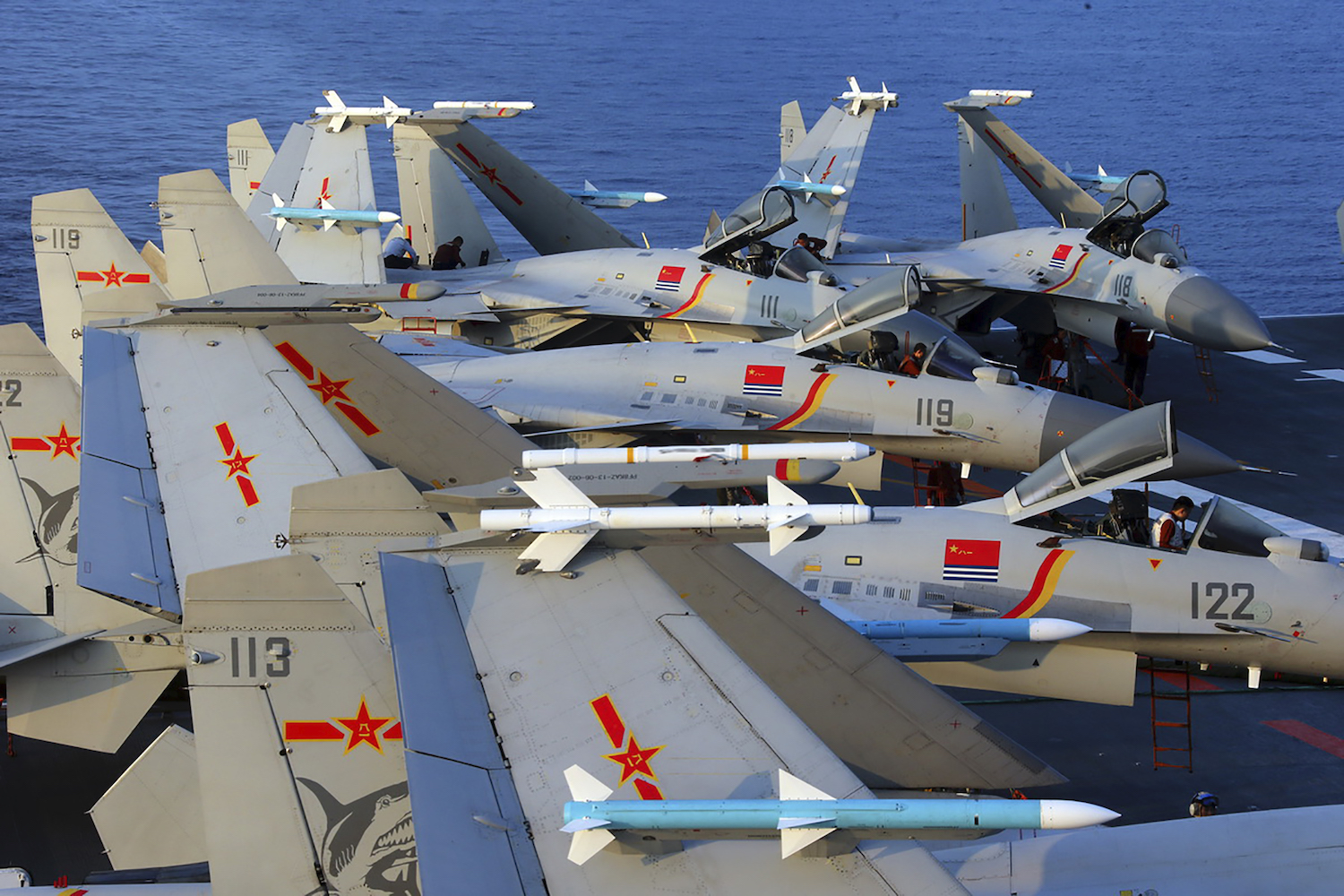 China's latest aggression against Taiwan raises concerns about a possible war.
China flew 38 warplanes into Taiwan's air defense identification area (ADIZ) on Friday. While China's actions are not new, the 38-plane landings in Taiwan's air defense identification zone (ADIZ) is a new record.
China flew 39 warplanes into Taiwan's ADIZ on Saturday to increase that record. China sent 16 warplanes into Taiwan on Sunday, but it did back off some. However, China beat Saturday's record with 52 warplanes in.
This is 145 warplanes flying in just four days. Reports state that the warplanes flew over key areas which would be crucial if there were ever violence between China and Taiwan.
What's going on?
We are not sure why China is stepping up its aggression towards Taiwan.
China claims Taiwan is its territory in general. The flying of warplanes into Taiwan's ADIZ by China, which it has done for some time, is an indication of this. Taiwan has, however, been trying to preserve its independence from China. This independence was gained in 1949.
Many believe this latest act of aggression by China may be related to Taiwan's recent application for membership to the Comprehensive and Progressive Agreement for Trans-Pacific Partnership. (CPTPP) is a trade pact China also wants to be part of.
Others think that the aggression could be due to the fact that China celebrated Friday the 72nd anniversary of its founding of the Communist People's Republic of China.
The U.S.'s response
The U.S. State Department released a statement on Sunday saying that the provocative military activities of the People's Republic of China near Taiwan are destabilizing and risk miscalculations and threatening regional peace and stability.
The State Department, accordingly, urged "Beijing to cease its military, diplomatic, and economic pressure and coercion against Taiwan." And, the State Department made it clear that the U.S. will stand by its commitment, under the 1979 Taiwan Relations Act, to help protect Taiwan.
President Joe Biden followed this up with a statement of his own on Tuesday. He said that he and his administration have "made it clear" to China that it should be abiding by the longstanding "one China" agreement, wherein the U.S. doesn't recognize Taiwan's sovereignty so long as China stays peaceful toward Taiwan.
The U.S. is preparing to host a meeting in Switzerland with China. However, a White House spokesperson stated that the topic of the meeting would be "the management of the competition between the U.S.A and the People's Republic of China."