US Air Marshals Plan MUTINY After Orders To Go To The Border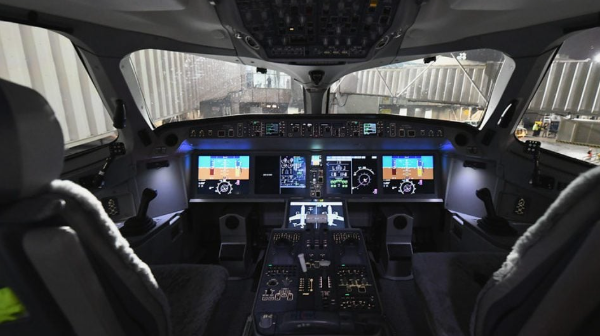 According to reports, U.S. air marshals intend to "mutiny" against the White House's directive that they leave their posts onboard commercial aircraft and take up residence at the country's southern border.
According to Air Marshal National Council President David Londo, numerous of air marshals have vowed to defy the directive in protest. Due to a shortage of Border Patrol agents, President Joe Biden has directed U.S. air marshals to the southern border, which will reduce their coverage of U.S. flights to one-eighth of normal.
"The rank and file air marshals are going to refuse to deploy and risk termination. You're almost going to have a mutiny of a federal agency, which is unheard of. Morale is so destroyed from this, I've never seen anything like this," according to Londo.
Londo's allegation was rejected by the Transportation Security Administration (TSA). The TSA stated in a statement that it is "entirely inaccurate and does not reflect the critical and professional law enforcement role these officers perform."
Last year, the Federal Air Marshal Service requested volunteers to do a 30-day stint at the southern border assisting border agents with the processing of immigrants. The Biden administration made the deployments required last month.
Londo informed the Federal Air Marshal Service Director Tirrell Stevenson, TSA Administrator David Pekoske, and Department of Homeland Security Secretary Alejandro Mayorkas in a letter saying the marshals had lost "confidence" in the authorities' capacity to lead.
According to the order as it exists right now, many FAMs will object to deployment, thinking that it leaves our nation open to assault. Stop these risky and careless deployments on behalf of our membership before our enemies seize the chance that this policy has given them.
Other outside law enforcement organizations are lending their support to the air marshals' organization in their emerging conflict with the Biden administration. The National Association of Police Organizations released a statement endorsing the air marshals' protest.
"The Federal Air Marshal Service is understaffed and covering the fewest number of flights since before September 11, 2001. We strongly question the decision by the Department of Homeland Security to divert much-needed aviation security to the southern border especially as we enter the busiest travel season of the year, particularly as a federal emergency has not been declared at the border," according to the association.
Londo asserted that the order deploying air marshals to the southern border leaves commercial flights unprotected, but the Department of Homeland Security rebutted this.
"The suggestion that flights are being left unprotected is completely false. TSA takes seriously its obligation to keep the skies safe for anyone traveling. Through our multi-layered security procedures, including the Federal Air Marshal Service, which supports this crucial role on the ground and inside planes, we will keep protecting commercial flights," the department said in a statement.