U.S. warns China after Philippines crew blinded with laser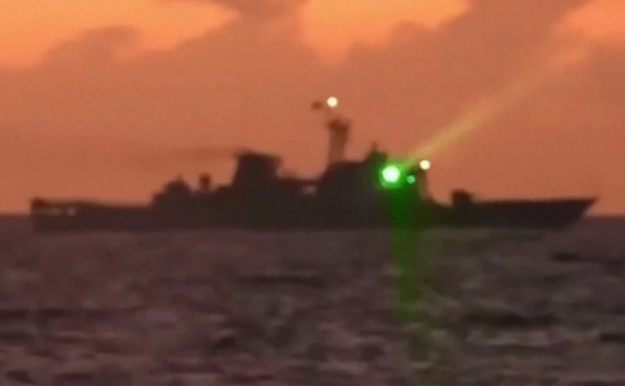 After one of China's ships threatened the Philippines with a laser, the United States delivered a warning to China.
After China's laser temporarily rendered several coast guard members blind, the State Department declared that it would protect the Philippines in the event of an assault.
On February 6, a skirmish took place close to the Spratley Islands, a contested group of islands in the South China Sea.
Members of the Philippines coast guard who were on a resupply trip to the Second Thomas Shoal were temporarily rendered blind by a laser beam from a Chinese coast guard vessel. On the marooned BRP Sierra Madre, a decommissioned American ship, there are Filipino troops stationed.
The Chinese ship also approached the BRP Malapascua of the Philippine Coast Guard within 500 feet.
The incident was denounced by the Philippines as a blatant infringement of their sovereignty, but China claims the situation is reversed.
"We hope the Philippines will earnestly respect China's territorial sovereignty and maritime rights and interests in the South China Sea and avoid any actions that may lead to the expansion of the dispute and complication of the situation," Chinese Foreign Ministry spokesperson Wang Wenbin stated.
The Philippines claimed that China's use of the laser represented an increase from its usual tactics.
China was forewarned by the State Department that any strikes on an ally of the US, including the Philippines, would result in a strong US response.
China's "dangerous operational behavior directly threatens regional peace and stability, infringes upon freedom of navigation in the South China Sea as guaranteed under international law and undermines the rules-based international order," according to spokesman Ned Pirce.
The United States "stands with our Philippine allies," according to a statement from spokesperson Ned Price.