Trump Just Called Out Jewish People In The US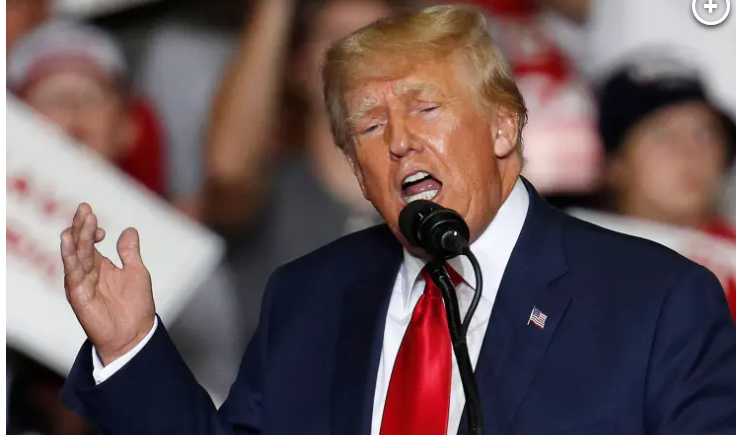 On Sunday, former president Donald Trump urged Jews in the US to show greater gratitude for the work his government did on behalf of Israel.
In a post on his Truth Social platform, Trump claimed that he had contributed more to the Jewish state than any of his predecessors and that he was well-liked there that he could serve as prime minister.
"No President has done more for Israel than I have. Somewhat surprisingly, however, our wonderful Evangelicals are far more appreciative of this than the people of the Jewish faith, especially those living in the U.S. Those living in Israel, though, are a different story – Highest approval rating in the World, could easily be P.M.!"
During his time in the White House, the prospective 2024 presidential contender acknowledged Jerusalem as the capital of Israel and relocated the US embassy there from Tel Aviv.
Before his Jewish son-in-law Jared Kushner mediated agreements between Israel and the United Arab Emirates and Bahrain, he reversed an Obama-era deal that lifted sanctions from Iran, a country that was an enemy of the country, and formally acknowledged that the disputedly annexed Golan Heights territory was in Israel, not Syria.
Trump, 76, has repeatedly chastised American Jews, who lean primarily Democratic, for failing to support Israel adequately, a key partner of the US in the turbulent area.
The CEO and national head of the Anti-Defamation League, Jonathan Greenblatt, criticized Trump for his remarks on Sunday and charged the outgoing president of anti-Semitism.
Benjamin Netanyahu, a former Israeli prime minister, claimed on Sunday that Iran intends to destroy both Israel and the US and that the Biden administration's diplomatic attempts are wrong.