Drag Queen Recruited By School District To Serve As Crossing Guard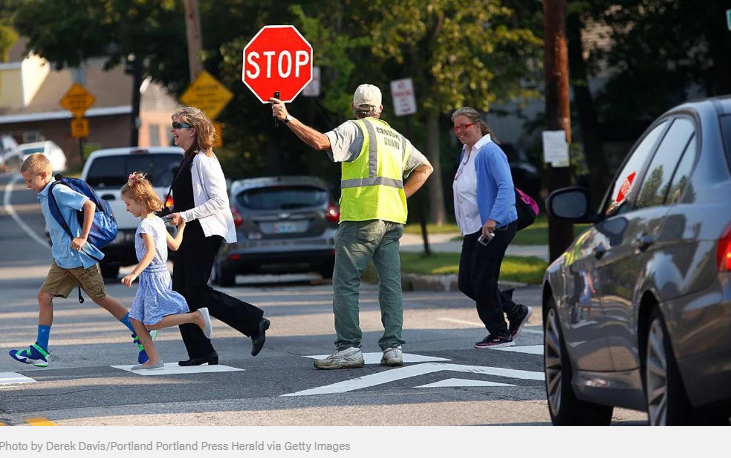 A famous drag queen was chosen by Denver Public Schools to work as a crossing guard on Wednesday.
According to the district's social media post, Dixie Krystals, a drag performer for more than 20 years, was invited by the school district to participate in a "Walk and Roll to School" day.
It's #NationalWalkToSchoolDay! And thank goodness we've got icons like Dixie Krystals keeping our kids safe as they walk and bike to school. Denver needs more crossing guards so more kids can do just this! Don't worry – Dixie's energy level is not a requirement ✨ #9NEWS pic.twitter.com/Wh78brtfde

— Jordan Chavez (@Jordan_Chavez) October 12, 2022
The Discovery+ program "Generation Drag," which chronicled the lives of five teens as they practiced for a drag show performance, included Krystals in an earlier episode.
In recognition of Pedestrian Safety Month, the school system invited a number of famous people to help out as crossing guards for the day. Krystals was just one of them. John Hickenlooper, a Democrat from Colorado, and Superintendent Dr. Alex Marrero were also there.
Denver Public Schools uploaded a video in which Safe Routes to School advocate Amy Kenreich described the Walk and Roll event as a holiday for crossing guards that encourages active commuting.
According to her, the district urged kids to give up their cars and find alternate means of transportation, such as the bus, walking, or riding a bike, to go to school.
At least 18 schools in the district were participating in the celebration, according to Kenreich, who also mentioned that some schools even had famous crossing guards.
Meet some more of the Denver #CelebrityCrossingGuards that kept our students safe at our schools this morning for National Walk & Roll to School Day!👣🚲Thank you! #PedestrianSafetyMonth

🛑 Become a crossing guard for DPS by checking out https://t.co/YLKDRQp31d pic.twitter.com/DozLuVaRRM

— Denver Public Schools (@DPSNewsNow) October 12, 2022
Students were given the chance to earn prizes for finding a different route to get to school.
In a video that was uploaded by a local KUSA reporter, Krystals can be seen blowing a whistle, directing youngsters through the crosswalk, and giving them lottery tickets.
An inquiry for comments received from Denver Public Schools and Krystals received no immediate response.