Trump Calls Out Alleged FBI Informant Ray Epps During Arizona Rally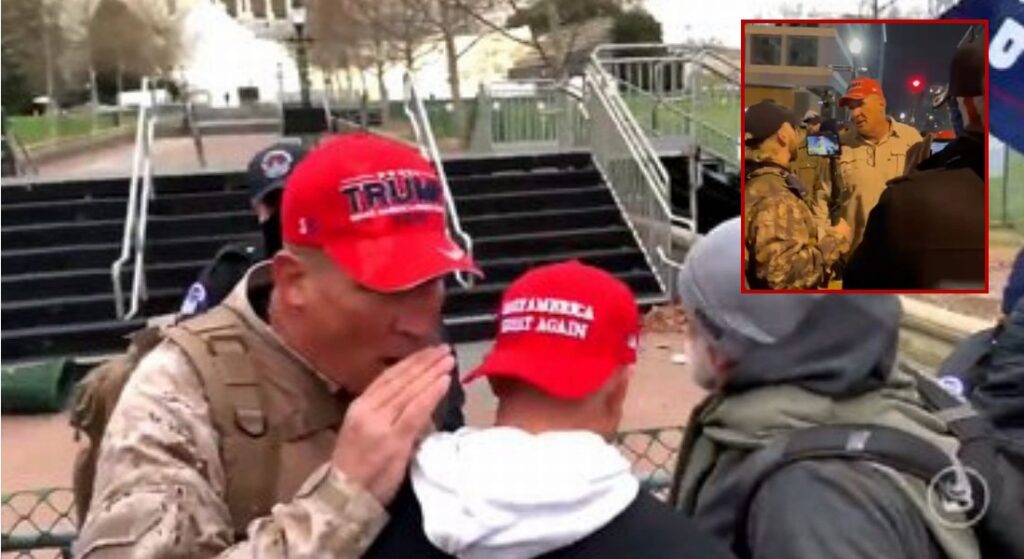 President Trump spoke to thousands of fans dressed in MAGA costume during his first rally of 2022 in Florence, Arizona. Election fraud, vaccination requirements, immune systems, Biden's bad foreign policy, and even the FBI for supposedly deploying informants to the Capitol on January 6th were among the themes discussed by Trump.
Trump then went on to criticize suspected FBI informant Ray Epps, who was caught on camera inciting Trump supporters to assault the Capitol on January 5th and 6th. "Why didn't that one guy… Epps who was telling everybody to go inside of the Capitol, never arrested? questioned the 45th president.
–
Ray Epps, the suspected FBI informant Trump was referring to, was originally placed on the FBI's wanted list after a video of him went viral on January 5th and 6th. In the viral video, Epps is seen telling a large crowd of Trump supporters to go inside the Capitol. Instead of entertaining Epps, Trump fans began screaming Fed.
–
Instead of issuing subpoenas to suspect individuals like Epps, they're issuing them to General Flynn, Steve Bannon, Alex Jones, and a slew of other Republican supporters of Trump.
Staying on the subject of the 6th of January, Trump went on to name the Capitol Officer who killed Ashli Babbit a disgrace. Despite the fact that Trump did not mention Capitol Officer Lt. Michael Byrd by name, he chastised him for giving an interview to NBC News and publicly revealing the shooting and death of Ashli Babbit.