Poll Shows A Huge Shift In Political Views From Dems To Republicans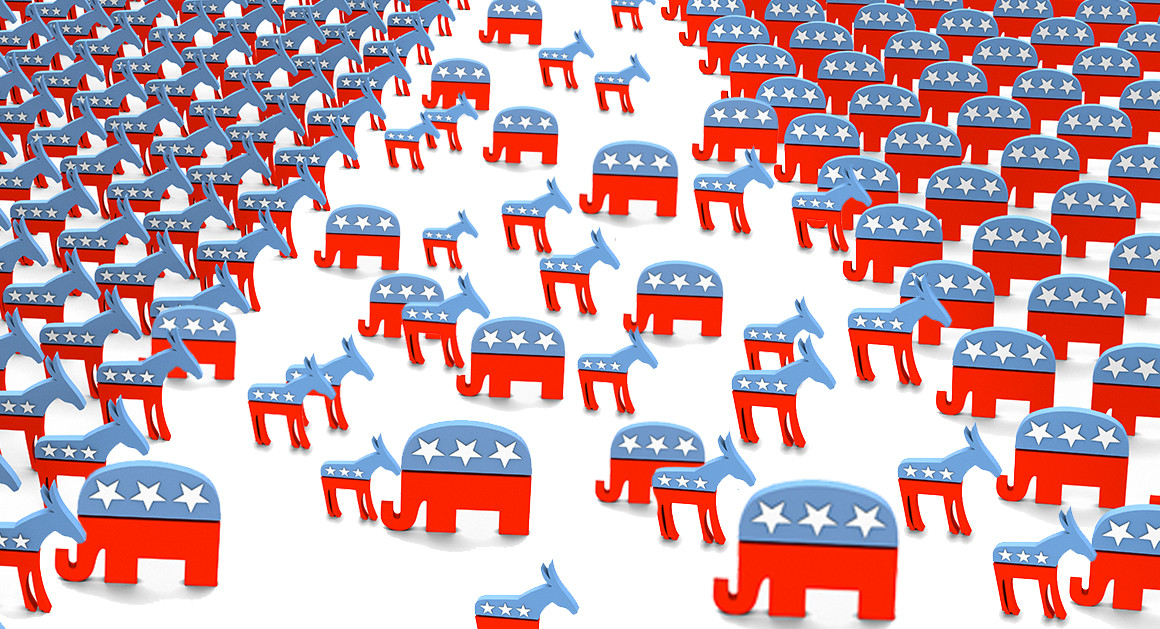 According to a new Gallup poll, Americans' political preferences moved from Democratic to Republican in 2021, echoing the popularity of President Biden and former President Trump.
According to pollsters, 49 percent of Americans identified as a Democrat or a lean-Democratic independent in the first quarter of the year, while 40 percent identified as a Republican or a lean-Republican independent. According to the poll giant, this was the largest lead Democrats had over Republicans since 2012, when the left led the right by 9 points.
Over the course of the year, however, the percentage of people who identified with the left continued to decline, while more people began to identify with the right.
By the fourth quarter of last year, 47 percent of Americans said they identified with the right versus 42 percent who said they associated with the left.
According to Gallup, the shift in Americans' political affiliations followed a similar pattern as Trump and Biden's popularity over the course of 2021. Biden took office in January 2021 with a high approval rating, which gradually dwindled as a result of an increase in COVID-19 cases caused by the delta and omicron versions, the bungled Afghan pullout, and growing inflation.
After weeks of refusing to recognize the results of the 2020 presidential election and the deadly Jan. 6, 2021, attack on the Capitol, Trump began 2021 with dismal approval ratings.