Psaki Dodges Question On Biden Involvement In Covid Test Distribution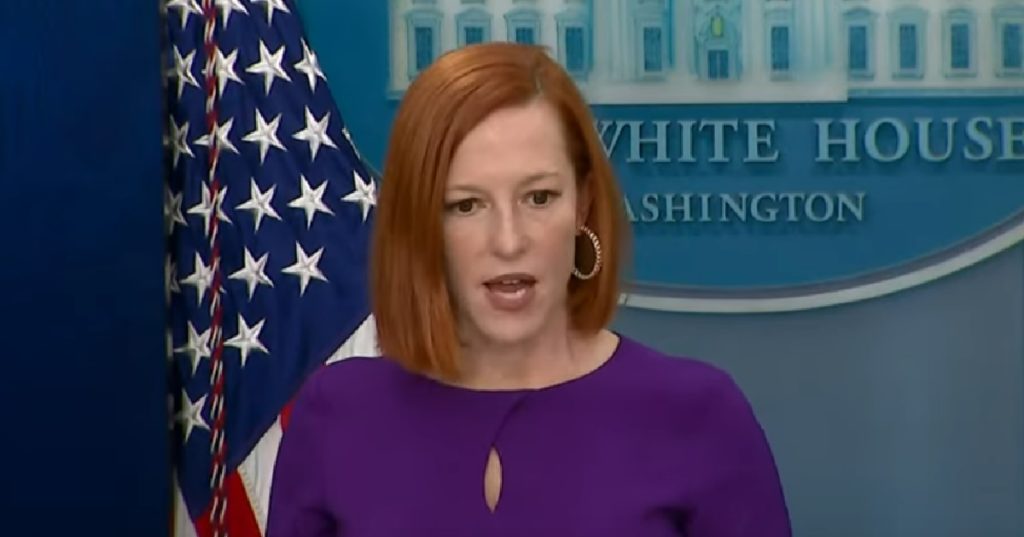 Jen Psaki, the White House Press Secretary, has a reputation for giving haughty, dismissive, dubious, and even nasty non-answers to valid White House press questions.
The latest example came on Tuesday, when Psaki was questioned about President Joe Biden's role in a plan to deliver free COVID-19 at-home quick tests to the American people, according to The Daily Caller.
The query was in response to a damaging report that the White House had been given with such a plan in October, in order to be prepared with plenty of tests ahead of the holiday season, but had ignored it at the time, only to push forward with a similar plan several months later.
A group of healthcare specialists recommended a strategy in October for the government to facilitate a ramp-up in production of COVID-19 tests in anticipation of the potential of a viral surge around the Christmas and New Year's holidays, according to a Vanity Fair piece published in December.
However, those proposals were apparently rejected by the Biden administration a few days later. Fast forward a few months, and millions of Americans' holiday plans were disturbed by the outbreak of the omicron variety, which was accompanied by a significant lack of diagnostic tests to determine whether or not they were sick.
Nelson began his question by expressing surprise that more reporters hadn't pressed the White House on the report. He then went on to ask which members of the administration were present at the October meeting, as well as whether President Joe Biden had been fully briefed on the proposal at the time.
She then repeated the excuse that the market couldn't produce the tests needed at the time, before listing several other things the administration had done since then, but Nelson simply asked who in the administration was involved in the decision-making and whether Biden had been briefed on the plan.
Jen Psaki, the Biden White House's chief spokesman, is meant to be open, transparent, and honest with the American people, but instead she is an arrogant and snarky liar who can't be trusted to give a straight response to pretty basic queries.