Texas Tech Suspends Coach for Reciting Bible Verse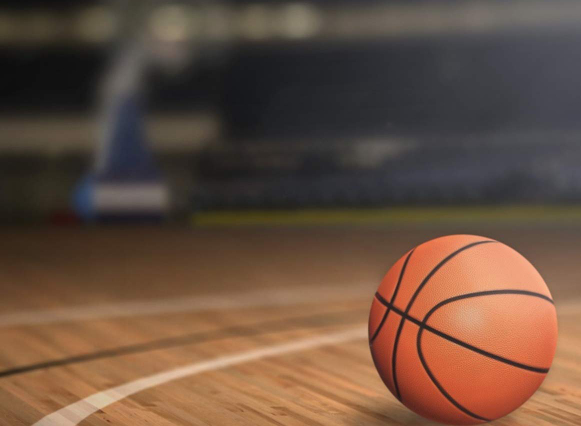 Mark Adams, the men's basketball coach at Texas Tech, was recently suspended following charges that a Bible scripture he quoted was "racially insensitive." This is because the text he cited when encouraging a student-athlete to be more coachable mentioned "slaves."
Texas Tech described the Bible scripture as "an improper, disrespectful, and racially insensitive comment" in explaining why it suspended Coach Adams. One can apparently no longer even mention the Bible without being attacked by the racial wokeness police.
For reference, the verse is found in Ephesians chapter 6. St. Paul urged servants to serve their masters, children to serve their parents, parents to educate their children, and masters to treat their slaves properly in it, writing:
Children, obey your parents in the Lord, for this is right. 2 "Honor your father and mother"—which is the first commandment with a promise— 3 "so that it may go well with you and that you may enjoy long life on the earth." 4 Fathers,[b] do not exasperate your children; instead, bring them up in the training and instruction of the Lord. 5 Slaves, obey your earthly masters with respect and fear, and with sincerity of heart, just as you would obey Christ. 6 Obey them not only to win their favor when their eye is on you, but as slaves of Christ, doing the will of God from your heart. 7 Serve wholeheartedly, as if you were serving the Lord, not people, 8 because you know that the Lord will reward each one for whatever good they do, whether they are slave or free. 9 And masters, treat your slaves in the same way. Do not threaten them, since you know that he who is both their Master and yours is in heaven, and there is no favoritism with him.
The school, in its statement on Coach Adam's suspension, said:
"Texas Tech University has suspended men's basketball head coach Mark Adams in relation to the use of an inappropriate, unacceptable, and racially insensitive comment last week."
"On Friday, Director of Athletics Kirby Hocutt was made aware of an incident regarding a coaching session between Adams and a member of the men's basketball team. Adams was encouraging the student-athlete to be more receptive to coaching and referenced Bible verses about workers, teachers, parents, and slaves serving their masters. Adams immediately addressed this with the team and apologized."
"Upon learning of the incident, Hocutt addressed this matter with Adams and issued him a written reprimand. Hocutt subsequently made the decision to suspend Adams effective immediately in order to conduct a more thorough inquiry of Adams' interactions with his players and staff."
Adams, explaining his use of the verse, stated: "It was a private conversation about coaching and when you have a job, and being coachable.  I said that in the Bible that Jesus talks about how we all have bosses, and we all are servants. I was quoting the Bible about that."
ESPN reported on the situation and added:
Adams was already under pressure from influential people around the program because of Texas Tech's disappointing season, sources told ESPN. He signed a contract extension last spring that runs through the 2026-27 season and would pay him $15.5 million over five years.
If Adams were to be fired without cause, he would be owed 60% of what is remaining on his contract: more than $7 million.
Adams, 66, graduated from Texas Tech in 1979 and has been a coach with the Red Raiders since 2016, first as an assistant under Chris Beard and the past two seasons as Beard's replacement. He also spent two seasons as the program's director of basketball operations under Tubby Smith from 2013 to 2015.
Adams has been a longtime college coach in Texas prior to joining the Texas Tech staff, making stops at five schools over 30 years.