State Ordered to Stop Hand Count of Ballots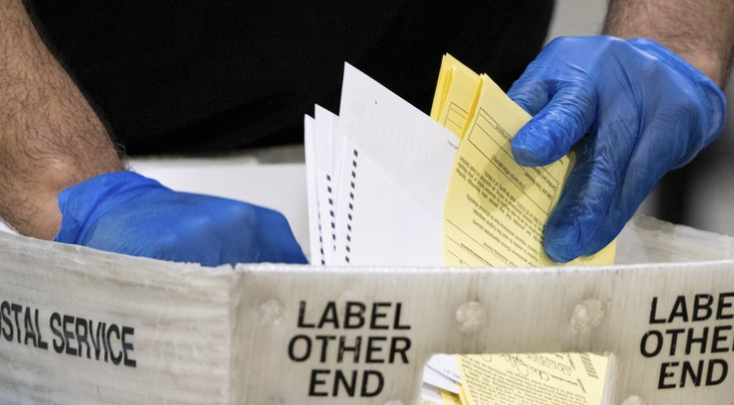 Vote counts by hand were scheduled to occur in remote Nye County, Nevada, as previously reported. The Nye County Commission had decided to use hand-counted paper ballots instead of electronic voting machines.
Sandra "Sam" Merlino, the Nye County Clerk, resigned as a result of the 4-1 vote. The commission subsequently decided to name Mark Kampf as an interim clerk to oversee the election. Republican candidate for county clerk Kampf is on the midterm ballot.
Nye County Clerk Mark Kampf tells me that the hand-count of ballots has STOPPED.

The Secretary of State's office sent a letter today stating that the process must cease immediately.

This morning, the @ACLUNV filed an emergency motion arguing that observers could access results. pic.twitter.com/lAkRfvDt8i

— Vanessa_Murphy (@Vanessa_Murphy) October 28, 2022
Before a virtual hearing on August 26th, the Nevada Secretary of State sponsored a public workshop in August to get feedback on proposed rules for manually tallying ballots.
Kampf's disagreement to the suggested language during the workshop led to an amendment during the hearing in August. Kampf's proposal puts votes via mechanical tabulators and verifies results by hand count, but the regulation should only be applicable to counties that only utilize manual counting. As a result, Nye County's "parallel tabulation" method was not covered by the SOS guidance.
After the Nevada State Supreme Court ruled that the procedure breaches state law, the Secretary of State's office issued an order to stop the ballot counting in Nye.
Also signed a "Processing and Counting of Ballots Observer Acknowledgement" from the Secretary of State's office with additional guidelines.

Afternoon started with the volunteers taking an oath, reciting the Pledge of Allegiance & then being divided into rooms in groups of 5.

— Vanessa_Murphy (@Vanessa_Murphy) October 28, 2022
The state Supreme Court mandated that the hand count be conducted in a manner that forbids the public disclosure of preliminary findings, which is what caused the stoppage. Reading aloud the votes each candidate earned in front of onlookers would be against state law, according to the American Civil Liberties Union of Nevada, which had sued to stop the counting.
In a decision issued Thursday night, the state's supreme court agreed with the ACLU's claims and delegated decision-making authority to Nye officials and the secretary of state's office.
Legal action from the Nevada ACLU had been anticipated. The ACLU's arguments and concerns at the hearing on August 26 to approve the temporary measures were not about premature disclosure of election results.
According to Holly Welborn of the ACLU of Nevada, Washoe County's consideration of a hand-counting proposal identical to the one in Nye County was blatantly unconstitutional.