Republicans Turn the Tables on Nancy Pelosi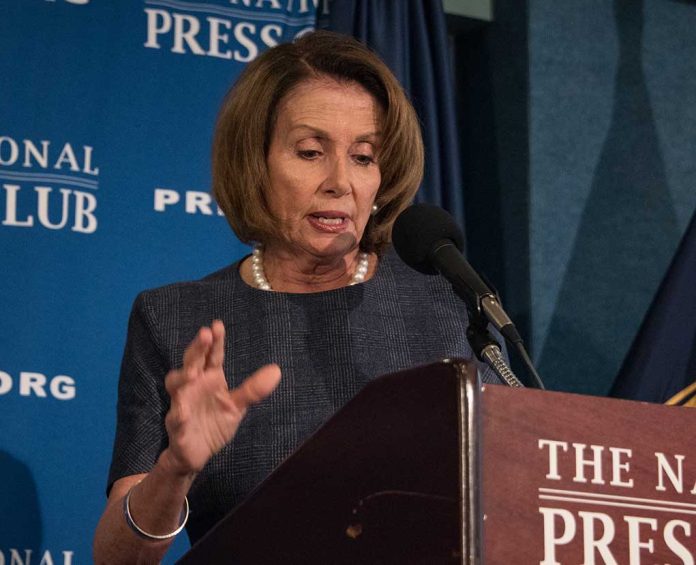 House Speaker Nancy Pelosi (D-CA) and the witch hunters assigned to the House Select Committee apparently investigating the riot in the nation's capital on January 6, 2021, have by now irritated practically every patriotic American. Republicans on the Committee on House Administration, on the other hand, recently decided to give Pelosi a taste of her own medicine.
On January 3, the committee's ranking member, Rep. Rodney Davis (R-IL), sent a letter to Speaker Pelosi accusing her of obstructing Republican committee members from getting information about her possible role in the events of January 6, 2021.
New letter from @RodneyDavis and @HouseAdmnGOP. Give it a read. pic.twitter.com/6zVW0lE0Ni

— Rep. Jim Jordan (@Jim_Jordan) January 3, 2022
As Davis said, members of the Republican Administration Committee conducted their own inquiry into the cause of severe security weaknesses in the Capitol Building. Davis said he wrote letters to the Acting House Sergeant-at-Arms, the acting head of the US Capitol Police, and the House Chief Administrative Officer, requesting that any records relating to the January 6 incident be preserved.
The order was followed by the Capitol Police, but the other two officials declined. Surprisingly, they both report to Speaker Pelosi. Davis concluded his letter by reminding Pelosi that while wielding "enormous" authority over Capitol security, she refused to answer simple questions about flaws on January 6.
Davis closed his letter by urging Pelosi to stop impeding Republican efforts to undertake vital security oversight.