Reps Call For Biden To Push Mexican President To Take Accountability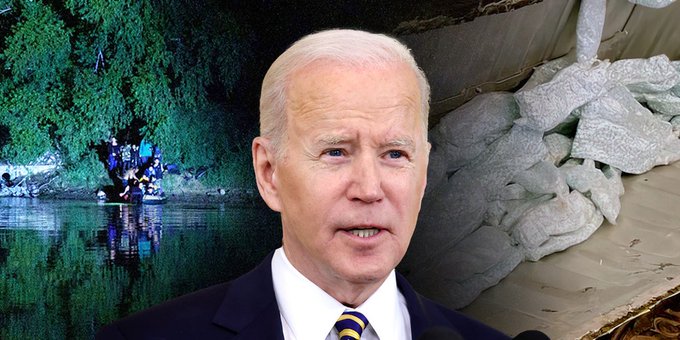 Republicans are urging that stopping the flow of fentanyl into the United States be put at the top of the agenda when Mexican President Andres Manuel Lopez Obrador visits the White House to meet with President Joe Biden next month.
Lopez Obrador said earlier this month that he will visit the White House in July to speak with Vice President Biden. He did not attend the Summit of the Americas.
Republicans believe that Biden should bring up fentanyl right now.
Seizures of the substance, which is 50–100 times more strong than morphine and may be lethal in very little amounts, have increased dramatically along the southern border in recent years. In FY 2021, 10,586 pounds of the narcotic were intercepted by Customs and Border Protection (CBP). This is more than the 2,633 pounds and the 4,558 pounds that were taken in the previous fiscal years.
In fiscal year 2022 as of May, the CBP has captured more over 7,000 pounds of the narcotic, indicating that it is on course to surpass the enormous amounts from the previous year. While the drug seizures show that agents were successful in capturing the substance, they also raise the likelihood that a significant amount is eluding authorities due to the tremendous increase in activity at the border since President Biden assumed office.
The number of fentanyl-related deaths is rising, while it is unknown how much of the drug is entering the US. Earlier this year, the Drug Enforcement Administration issued a countrywide alert regarding an increase in fentanyl-related overdoses.
In a 12-month period ending in October, there were more than 105,000 drug overdoses, 66 percent of which were caused by fentanyl and other synthetic opioids, according to figures from the Centers for Disease Control and Prevention quoted by the agency.
Officials claim that after being made using Chinese precursors, the substance, which frequently kills by being inserted into another narcotic, is now mostly imported across the land border with Mexico.