Pro-fishing World Rocked By Alleged Cheating Scandal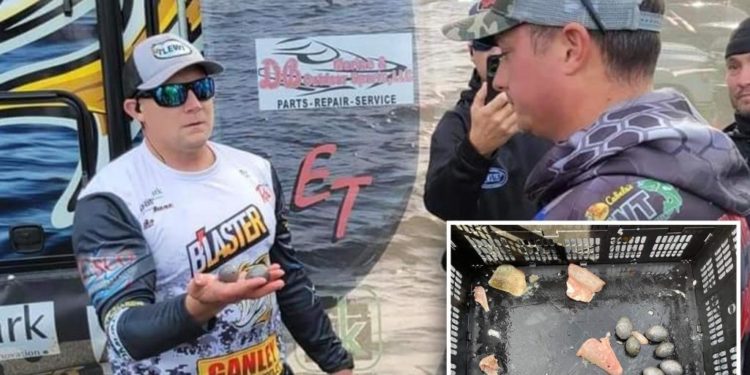 When it came time to weigh the catch, Jake Runyan and Chase Cominsky were proclaimed the winners since their fish weighed the heaviest.
Jason Fischer, the tournament's director, must have had some misgivings because he chose to dissect the fish that the two had submitted. But at that point, he lost his cool and exclaimed that he had discovered weights in the fish.
The discovery moment is captured in the first film, while Fischer and the other fishermen's response is captured in the second.
More weights and even some fish fillets that added to the weight were discovered as Fischer cut open more fish. The responses of the other competitors who were fishers were different. The two "winners" were fortunate to avoid lynching. They were fortunate that the police showed up.
To increase the catch's weight and raise their standing in the competition, the pair had ostensibly, purportedly, and plainly dropped these objects down the catch's throats. With a gesture akin to the home plate umpire ejecting former New York Yankees manager Billy Martin, Fischer, a police officer in the Cleveland suburbs and a man with an unquestionable reputation in the Lake Erie walleye tournament ranks, was enraged and booted them out of the competition.
The pair claimed the more than $100K associated with finishing first in the Lake Erie Fall Brawl the previous year and weighed in the apparent top catch, but they were later disqualified. The tournament lacked the transparency it so urgently required when the director at the time provided no explanation or clarity other than to state one of them had failed the polygraph.
Runyon went to considerable efforts to continually declare their innocence and the fact that they had caught their fish by abiding by all the regulations. He hired legal counsel and has been attempting to file a lawsuit against the Brawl to recover their purported winnings.
Several other contestants conveyed their unspoken concerns that something fishy had happened after the pair won the first place prize in the Rossford competition. Other fishermen asserted that Runyon and Cominsky's fish appeared old, as if they had been captured before the competition began and stored in a live well.
The added datum that Runyon and Cominsky chose not to contribute their catch to regional food banks, in contrast to the majority of the tournament fishermen, was brought up by several participants in the competition, adding gasoline to that argument.