Pregnancy Center Vandalized And Set On Fire After Roe V. Wade Reversal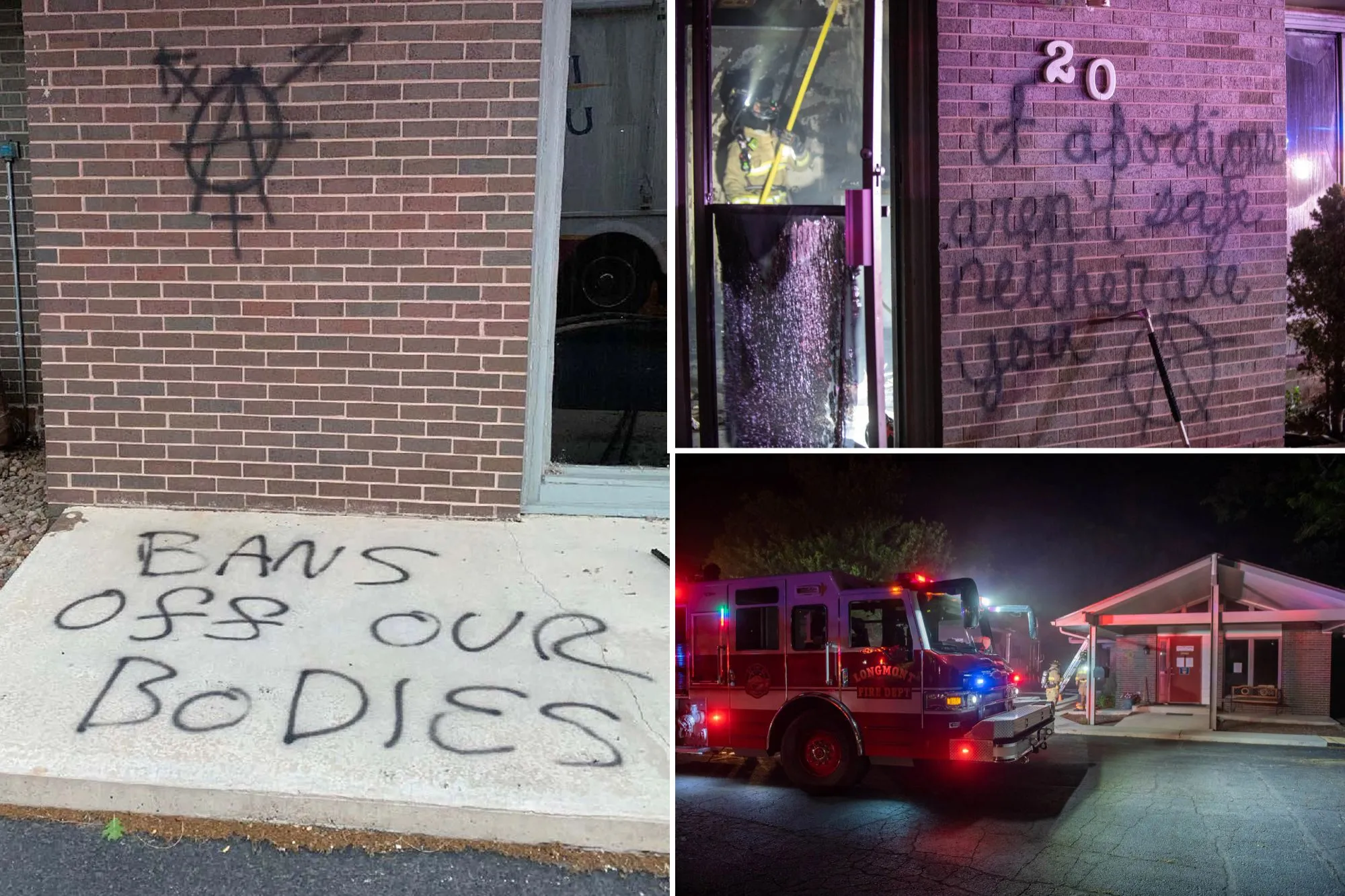 A day after the US Supreme Court overturned government protection of abortions, a Colorado Christian crisis center for pregnant women was attacked and set on fire early on Saturday morning.
Around 3:20 a.m., firefighters were called to a fire at Life Choices in Longmont. When they arrived, they discovered the building blazing and plastered in messages that referenced the contentious Roe v. Wade decision.
One letter included the circular "A" anarchy sign and said, "If abortions aren't safe, neither are you."
Since the court's intention to overrule the 1973 decision was made public in May, the phrase has been inscribed at hundreds of pro-life organizations.
According to images provided by authorities, the building's entry walkway also had the graffiti "Bans off our bodies," and its outside had another anarchy sign.
According to its website, Life Choices gives women post-abortion therapy that is based on their religious beliefs as well as abortion alternatives.
Police were searching through local camera footage in an effort to find the suspect or suspects in the major fire and smoke damage to the structure.
The overturning of Roe v. Wade is anticipated to result in abortion restrictions in nearly half of the US states, however Colorado, which now gives pregnant people broad access to the procedure, would not be immediately impacted.