Police Brutality and Authoritarian Rule in Modern Day Canada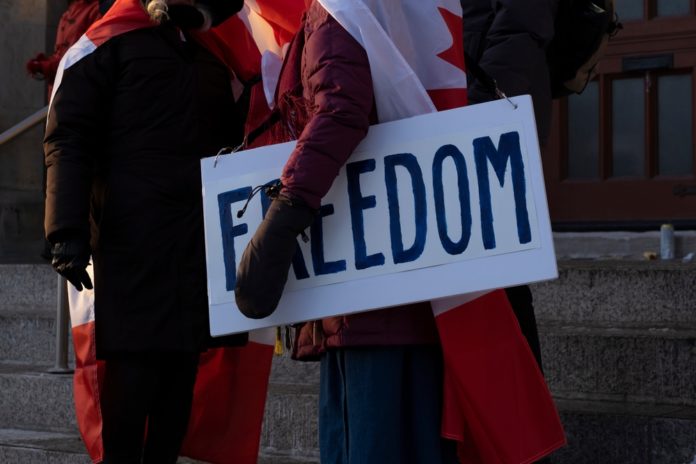 As part of their efforts to dismantle the anti-mandate Freedom Convoy, Canadian officials have made a slew of new arrests in Ottawa, the country's capital.
Steve Bell, the interim police commissioner for the City of Ottawa, reported that 47 people had been held, bringing the total number of people detained to 170.
So many so-called "liberals" are turning a blind eye to the antics of Justin Trudeau and the Canadian government. But Russell Brand perfectly summarises what is happening in Canada right now.pic.twitter.com/yuxIDgoLyz

— James Melville (@JamesMelville) February 20, 2022
Officers dressed in military fatigues and armed with guns are seen marching against the Freedom Convoy in images from the Canadian city. Officers in more traditional riot gear, with batons and rough wooden clubs, back them up.
According to Bell, Ottawa led the anti-convoy campaign, which was aided by police forces from around the former British province.
"Police play an important role in our representative government, and this operation demonstrates our institution's dedication and ability to sustain a lawful society," Bell said.
Those who believe the Canadian government's use of the emergency rule to disperse an opposition, sometimes at gunpoint, represented a shift toward authoritarian governance during the COVID era raised their eyebrows.
Despite the fact that the videos went viral and were reported to Ottawa police's extremely active social media accounts by Canadians and others from all over the world, Bell replied he had not seen the videos.