Pelosi Implies Biden Is Polling Terribly Because Americans Are Ignorant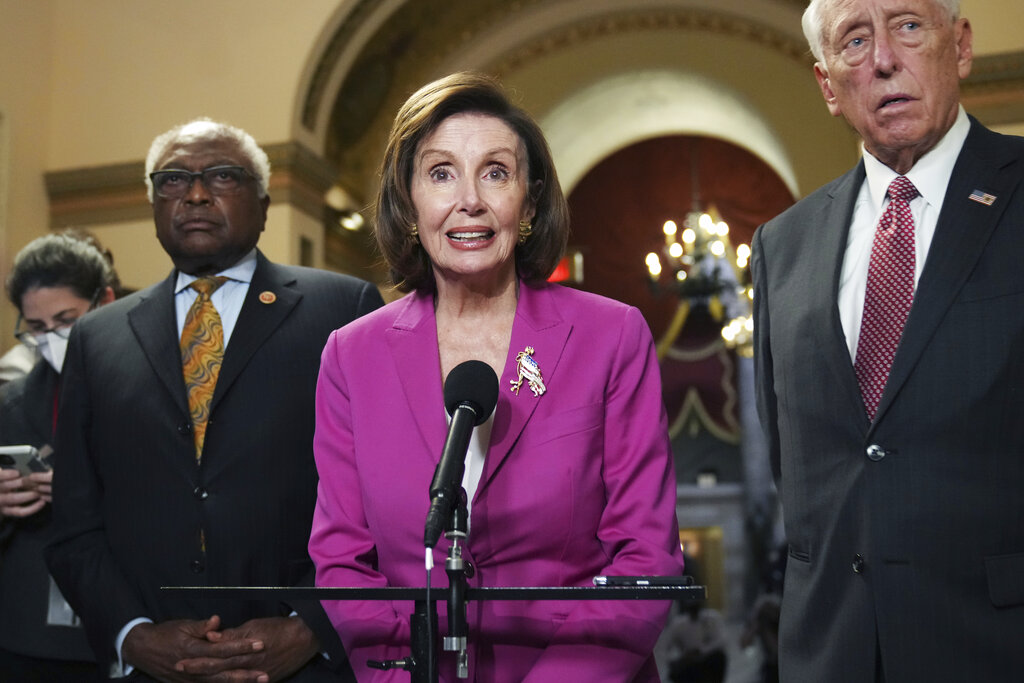 President Joe Biden is polling lower than almost any president in modern US history in his first year in office, and the bad news keeps coming.
That didn't stop House Speaker Nancy Pelosi (D-CA) from reminding Americans how stupid she thinks they are by taking a stand for her cognitively challenged prince in the White House by accusing American voters of simply not knowing what he's accomplished so far, and she was roasted on social media as a result.
Nancy Pelosi says Americans have a low opinion of Joe Biden because they are ignorant: "For people to appreciate what the president has done…they have to know what it is." pic.twitter.com/LgQQ9pVKDP

— RNC Research (@RNCResearch) March 1, 2022
President Biden's defense came only hours before he delivered one of the most weird and out-of-touch State of the Union addresses in recent memory, according to Pelosi.
The Republican National Committee's Twitter account posted Pelosi's interview tape, claiming that the speaker believes that American voters are simply uninformed of all that Biden has allegedly accomplished.
Former CIA officer Buck Sexton was among the conservative pundits who chimed in with their thoughts on Pelosi's nonsense statement.
On Tuesday night, Biden delivered an awkward, difficult-to-understand address to the nation in which he failed to mention any accomplishments because, quite bluntly, he hasn't accomplished anything yet.
Pelosi was mocked for a series of odd actions she made throughout the speech, including rubbing her knuckles together and licking her gums repeatedly. Many people on social media accused her of being inebriated and/or under the influence of narcotics.
The Democratic Party is clearly on the verge of collapse, and they don't appear to have a plan for the upcoming midterm election disaster, which explains why 31 House Democrats have already announced their retirement plans, presumably because they don't want to be a part of what will undoubtedly be a political bloodbath in November.