High School Teacher Caught Slapping Student Across Face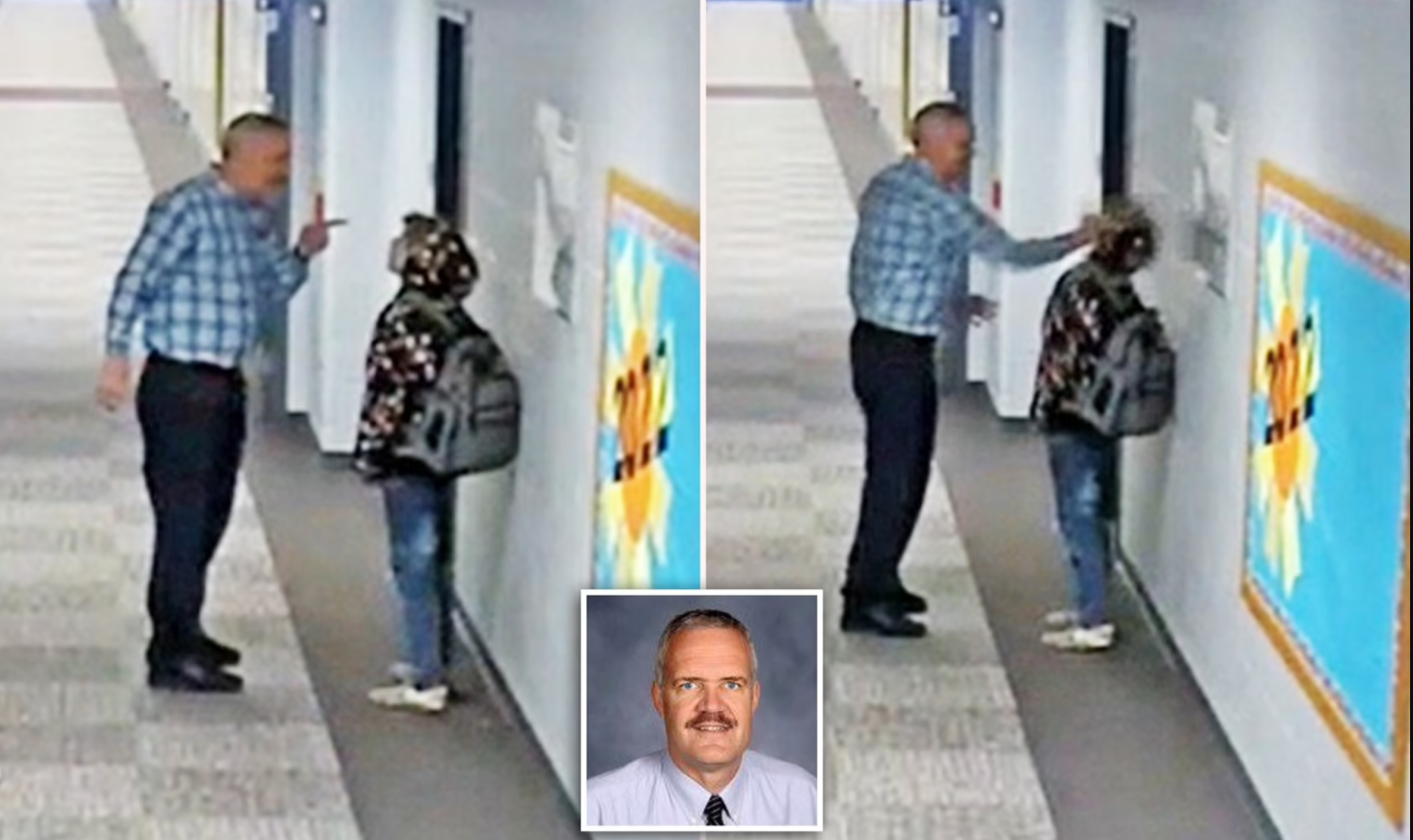 The Jimtown High School teacher was suspended from the school after assaulting a student, which was seen on security cameras.
An early retirement has been awarded to a northern Indiana teacher who was fired and restricted from school premises after security video showed him striking a pupil in the hallway.
Jimtown High School teacher Mike Hosinski addressed a student on Feb. 25 about a hooded sweatshirt the boy was wearing in class, according to an announcement from Baugo Community Schools in Elkhart on Monday.
A youngster wearing a dark gray sweatshirt and backpack walks down a hallway away from the camera, according to security footage published Monday. Hosinski is then seen exiting a classroom and pursuing the youngster down the hallway, with two other individuals onlookers. As the pupil turns a corner and the video flips to a different camera, the teacher breaks into a jog.
Hosinski is seen taking the student by the backpack and slamming them against the wall from the second camera. The teacher stands over the pupil and slaps him with his right hand after pointing his left finger at him.
Following the slap, the student's head collided with the wall, inflicting noticeable injuries, according to the district. Hosinski then grabbed the student by the front of the sweatshirt with both hands and began dragging them down the hall, but the student tumbled to the ground. Hosinski turned briefly to shout at an adult who had stepped out of a classroom and was tending to the student, then walked away, making a gesture pointing back toward the classroom from which he had entered.
While school authorities notified the Indiana Department of Child Services and the Elkhart County Sheriff's Office, medical personnel treated the student. The event is being investigated by both agencies.
Before the security video was released, students at Jimtown High School staged a walkout in support of Hosinski on Monday morning.
An overflow crowd at the Baugo Community School Board meeting on Monday night expressed support for the teacher.
During the meeting, the board approved Hosinski's retirement package, which includes full benefits and a pension. Hosinski has been a teacher for 40 years.