Obama Faces Backlash For One Of The Worst Tweets In History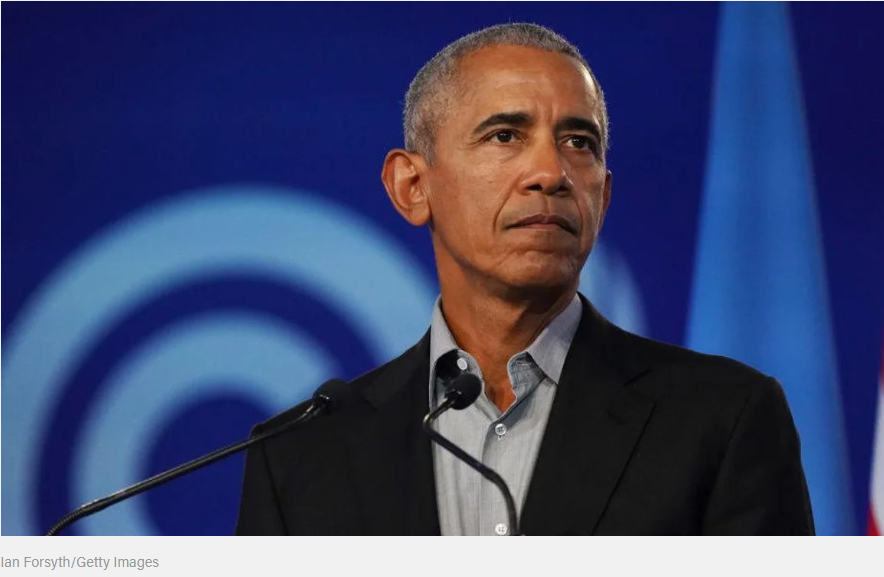 Former President Barack Obama faced a barrage of criticism on Wednesday for ignoring the Uvalde school massacre in order to celebrate George Floyd.
Floyd's death was commemorated two years ago today, one day after a young shooter opened fire inside an elementary school in south Texas, killing 19 students and two teachers.
As a result, Obama advised that Americans take a break from mourning the tragic loss of life to commemorate Floyd's passing.
As we grieve the children of Uvalde today, we should take time to recognize that two years have passed since the murder of George Floyd under the knee of a police officer. His killing stays with us all to this day, especially those who loved him.

— Barack Obama (@BarackObama) May 25, 2022
Obama also paid tribute to the new generation of activists who have emerged in the aftermath of Floyd's killing, raising awareness of structural racism and the need for criminal justice and police reform.
Obama's tweet drew tens of thousands of replies, the most of which were hostile. After all, the facts of the Uvalde tragedy are still being sorted out, and the victims' families are only beginning their mourning journey.
"'It sucks those kids died, but remember George Floyd? He's who I'm still thinking about.' — Barack Obama," ridiculed Babylon Bee CEO Seth Dillon.
"Children, shmildren. Sure, those kids died," professor Gad Saad ridiculed. "But let's honor Floyd, a BLM icon. You are my president forever and I'm Canadian. Your ability to say nothing in such an articulate manner is inspiring. Thank you."
"What? I will be the first to say that it is hard to find the words for the pain we are all feeling over this shooting. But this is the time to support and lift up these families. This tweet was a flashback to your presidency, further division. Stop already. This is not the time," Nikki Haley said.
"The massacre that happened yesterday does not favor my narrative so much, so let's skip over the parents' grief and remind everyone of a misfortune that does favor my narrative to create more hate, after two weekends of mass murders. Good thinking," journalist Emmanuel Rincón noted.
"While I sympathize with the tragedy of George Floyd, it is inappropriate to use the tragedy of the murder of 18 innocent children in the same breath," another individual commented.