NYC Mayor Accused Of Child Abuse For Making Children Under 5 Wear A Mask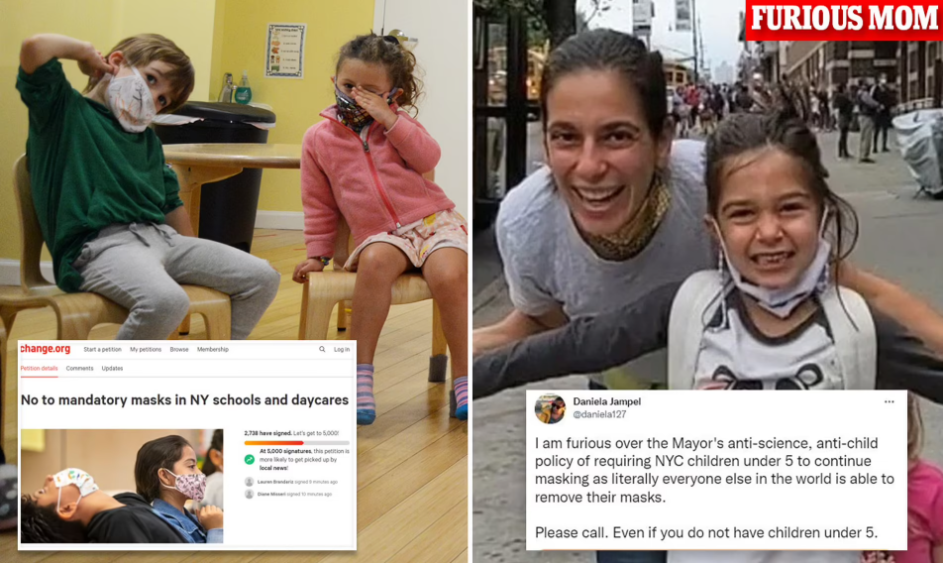 Over the weekend, Democratic New York City Mayor Eric Adams declared that the rule that children under the age of five wear masks while indoors will not be lifted.
Despite his decision to rescind the policy for older children, some opponents have compared his actions to child abuse.
"Schools have remained among the safest places in the city throughout this pandemic, with record low numbers of infections," Adams said in a tweet on Friday.
"Beginning Monday, March 7, the indoor mask mandate will be removed for K-12," the mayor promised. Adams, on the other hand, soon followed up with another tweet.
"Masks will continue to be required for all settings with children under 5 years of age, including programs contracted by the New York City Department of Education with 3- and 4-year-old children as well as 3K and 4K classrooms in district schools," it stated.
Joel Petlin, the superintendent of the Kiryas Joel School District, also expressed his objection. He cited World Health Organization (WHO) recommendations, which stated that disguising children under the age of five was not necessary for their safety and overall interest.
"In the 18 months since they issued that guidance, the data has overwhelmingly supported their position," he further added.
This is a foolish approach, according to political commentator Yossi Gestetner, but anyone who hasn't changed their minds despite all the evidence and facts on COVID-19, masks, and vaccines will not alter their minds now.