Neighbors Unite After HOA Orders Military Veteran Neighbor To Remove Flag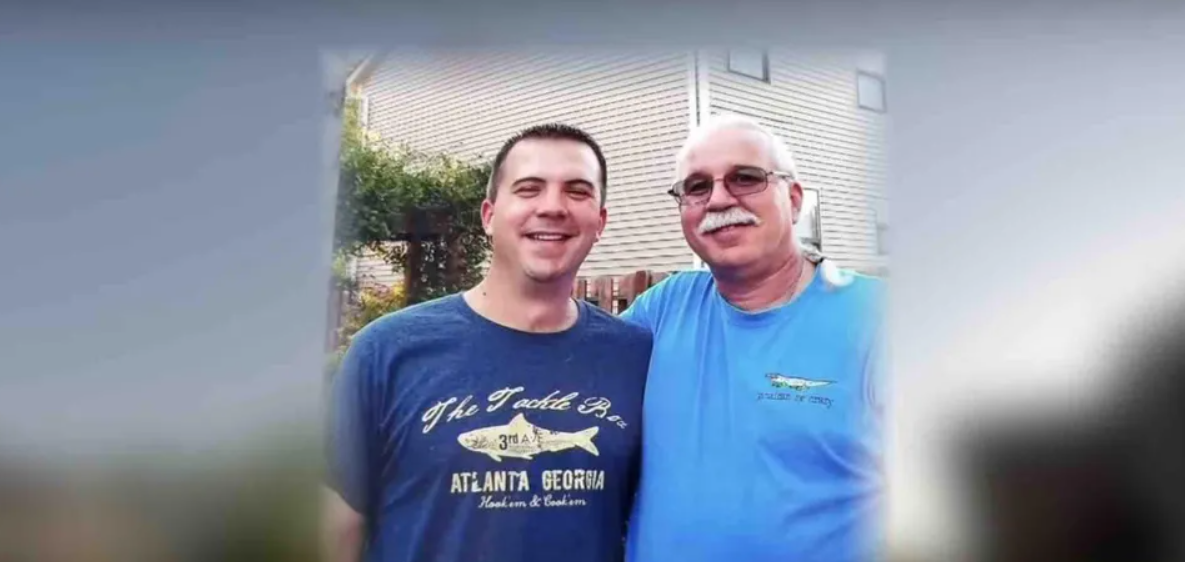 Since last week, almost a dozen residents in the Cumberland Crossing area had displayed police flags.
You could hear it coming as the sun set and the Friday evening shadows fell over Cumberland Crossing.
Tom Disario sat anxiously on his front porch with his wife Belinda until shortly before 8:00 p.m. as the sound of police sirens passed just outside his home door.
A convoy of around 20 vehicles from several Licking County law enforcement organizations paid tribute to slain policemen. It was a gesture of thanks for the Disarios, whose son, Kirkersville Police Chief Steven Eric Disario, died in the line of duty five years ago.
The Disarios have had a police flag flying in their front yard since that day. Following a complaint, the OMNI Community Association Managers requested Disario to take it down, calling it a political statement.
Disarios' neighbors, fed up with the squabble, have come out in support one week later.
A dozen police flags had appeared by Monday.
Baumbusch claims that he is challenging the HOA. Shoemaker is as well. They were one of the neighbors that came out to help.
Disario's flag, according to Westlake, is similar to creating a rock garden for a loved one who has passed away.
However, OMNI claims that it is in violation of the restrictions that homeowners agreed to when they signed their titles.
According to an OMNI representative, all of this may be changed.
It states that the board must come up with a plan to change the deed limitations, which would then be voted on by homeowners through mail or in person. According to OMNI, 75 percent of homeowners must consent to the modification for it to pass. The main issue, according to OMNI, will be choosing what is permissible and what is not, because most residents are unaware of how deadly and deep this rabbit hole legally goes.