NBC Exposes Biden Taking Son on China Trip in 2013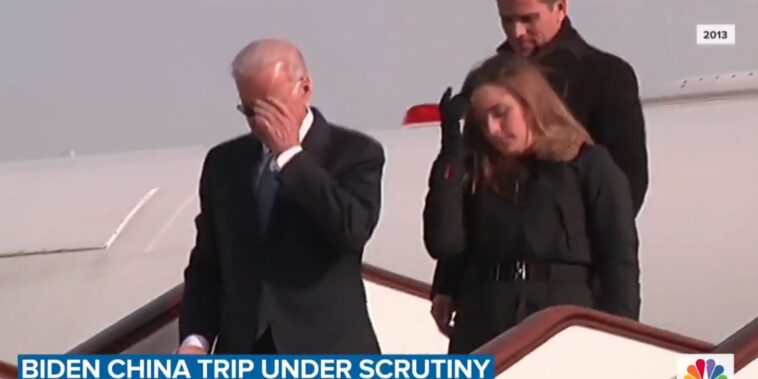 The TV news network released a damning exposé on Friday morning, accusing the president of taking his son Hunter Biden to China in 2013.
Joe Biden's 2013 trip to China is gaining new attention this morning, not because of what he did, but because of who he brought with him: his son Hunter, who accompanied the then-vice president on the official visit to Beijing.
Hunter Biden was building a Chinese private equity fund with his daughter Finnigan, which was unknown to the public at the time. They planned to raise money from Chinese investors.
The family finances and commercial dealings of the sitting vice president should not be kept hidden by anonymous persons, but rather should be made public for one of the world's most prominent officials. As a result, NBC News and the rest of the mainstream media in the United States are damned for neglecting a business trip to America's arch-enemy.
Hunter Biden admitted years later that he met with a Chinese financier during the trip, which his spokeswoman characterized as a social visit rather than a business one 10 days after the Biden's trip.
The fund's business license was obtained by Shanghai authorities.
We can assume that the reason these media outlets, who previously ignored the story, are now admitting that the laptop is real and that the emails we published were genuine is that they want to get ahead of the grand jury investigation when it comes to fruition, which should be soon because they've been working on it since 2018 and stepped up the pace last year. We know that at least one, if not three, of Hunter Biden's business associates testified before the grand jury last summer.