Nancy Pelosi And Her Son Just Got Bad News From The FBI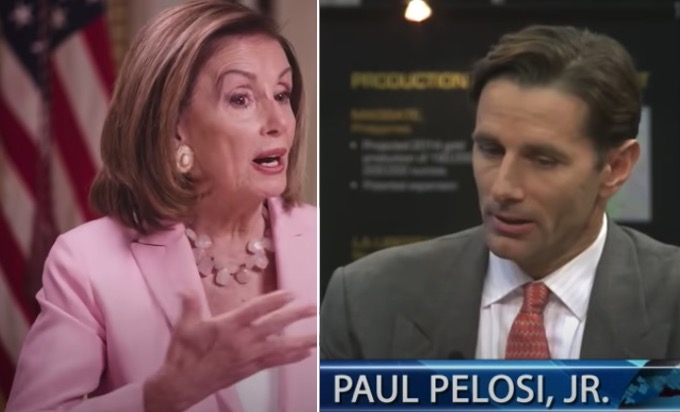 According to reports, Paul Pelosi Jr. is being investigated by the FBI for his alleged involvement in at least five company firms under investigation for alleged fraud.
He is suspected of being involved in the bribery of a San Francisco official in a shady real-estate deal involving his ex-girlfriend.
Nancy Pelosi's son, Pelosi Jr., was allegedly involved in a conspiracy to have permit violations on a property owned by his ex-girlfriend canceled. "The Pit" is the name given to the property.
Nancy Pelosi said last week that she will compete for re-election in Congress, despite a political career spanning more than 30 years. Many people thought she was going to retire.
This is why 81 will never ever retire, she can't leave. If she does, her spawn won't have cover to be evil and get away with it.

Paul Pelosi Jr. is embroile in FBI probe into San Fran official
https://t.co/Dipl0OP28M pic.twitter.com/pAN59REWpB

— PuckLuckBitch (@puckluckbitch) January 29, 2022
Despite Pelosi's plans to run, Democrats appear to be in jeopardy across the board. There is widespread belief that the midterm elections may see a large red wave.
At least 28 Democrats have announced their resignations, either by retiring or campaigning for another position.
A number of Pelosi Jr.'s associates, including his ex-girlfriend, the building's former owner, her attorney, and a consultant in the hotel transaction, have been summoned and examined. All of them claim that they were interrogated by FBI agents about Pelosi Jr.'s participation in the property.
With a February 2019 article, Pelosi Jr. admitted to assisting in the removal of the citations from the property.