Mccarthy Calls On Voters To Fire Nancy Pelosi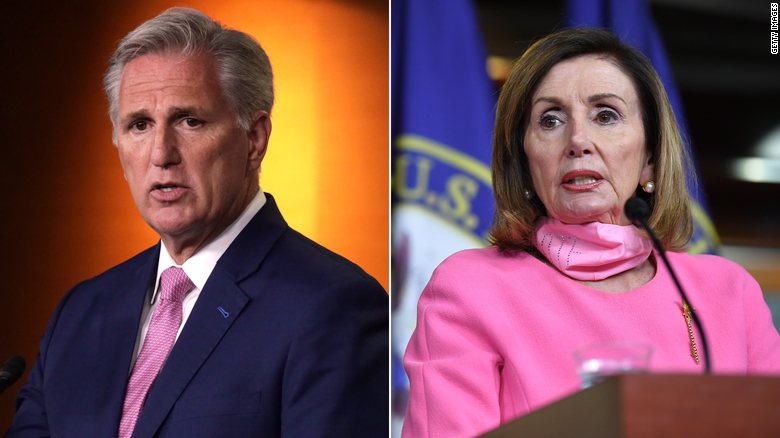 House Minority Leader Kevin McCarthy released Monday's ad describing the Democratic Party's "one-party rule", and calling for the resignation of House Speaker Nancy Pelosi ahead of the 2022 midterm elections.
The ad, which was broadcast on Fox News' Hannity, featured a short advertisement in which he gave a list of unflattering things people get from the Democrats controlling Congress and the White House.
"One-party rule. What has one year of Democrat control of Washington given us?" he stated.
Watch The Clip:
"Shortages, inflation, crime, chaos, division, and failure. One party, one year," McCarthy added. "I'm Kevin McCarthy. Together we can stop Joe Biden's disastrous agenda. We can end one-party rule, fire Nancy Pelosi, and take our country back."
The ad was produced by the McCarthy Victory Fund. At the end, the congressman encouraged viewers to visit FirePelosi.com.
The ad comes after a vocal member of his caucus, Rep. Marjorie Taylor Greene, accused McCarthy of being responsible for the "failure of our leadership" and said he doesn't have the "full support" to be elected the next speaker of the House.