White House Announces New Aggressive Steps To Combat Covid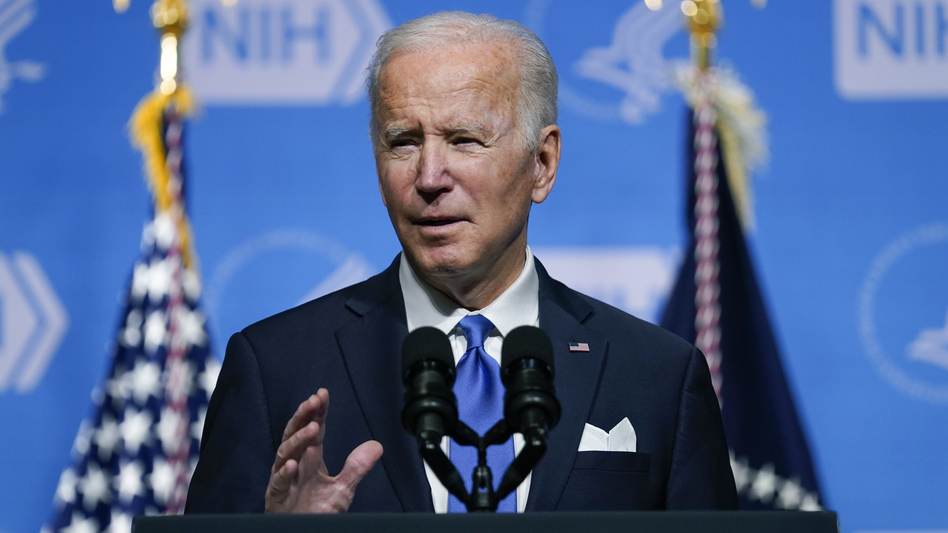 President Biden will announce steps his administration will take to combat COVID-19 during the winter months. This includes more severe travel-related COVID-19 limitations that will be in place starting next week.
These steps are being taken as the first U.S. case omicron variant has been detected in California by a person who returned from South Africa more than a week earlier.
This new variant poses the greatest threat to the country's economy, public health, and political standing. It comes in the wake of sinking approval ratings and ahead of next year's midterm election.
Biden will announce Thursday that the administration which already has imposed a ban for international travel from eight countries in southern Africa, will tighten its testing requirements for all international travelers who wish to enter the country.
International air travelers will need to submit a negative COVID-19 screening within 24 hours of taking their flight. This applies regardless of nationality or vaccination status.
This reduces the time required to submit a negative test. While international travelers must be fully vaccinated before they travel, the same rules don't apply to Americans.
Reporters were told by a senior official of the administration that the new rule would prevent infected people from traveling. Officials believe that they can quickly implement the measure.
These more stringent requirements are necessary as the Biden administration continues to fight a stubborn pandemic, and the nation faces the threat of yet another winter season with COVID-19 spikes with Americans going indoors.
These are part of a larger plan Biden will reveal Thursday to combat COVID-19 in the winter.
"We are pulling out all the stops to get people the maximum amount of protection as we head into the winter months," the senior administration official stated.
Biden will also announce additional steps to promote vaccinations and make them readily available. This includes launching hundreds upon hundreds of family vaccination clinics and launching a public education campaign to reach senior citizens who have not had their booster shots.
In order to increase access to at-home testing in underserved areas, the administration plans to give 25 million additional free tests to community sites.