Massive Protest Against Being Vaxxed Draws Thousands in Prague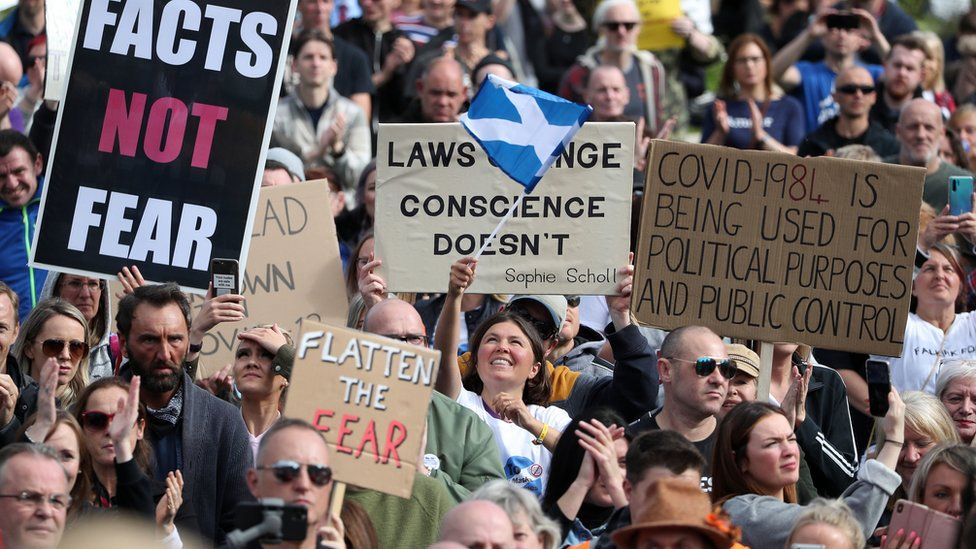 PRAGUE — On Sunday, several thousand protestors marched through Prague protesting a COVID-19 vaccination mandate for certain groups including people age 60 and over.
The protesters did not wear any face coverings and defied social distancing protocols despite numerous requests from the police. There was one person who was detained.
Protesters chanted "Freedom!" They claimed their constitutional rights were being violated. They claimed they were not against voluntary vaccination, but opposed a mandated vaccine.
This week, the outgoing government issued an order making mandatory vaccinations for all 60-year-olds and older, as well medical personnel, firefighters, and medical students.
Although the order will take effect in March it could be overturned. The government of Prime Minister Andrej Babis will be replaced by the new government made up of five parties that won October's parliamentary elections, headed by Petr Fiala, Prime Minister-designate.
Next week, the new coalition government will be sworn into office. The coalition can cancel a mandate to vaccinate older adults. 60% of the 10.7 million people have been fully vaccinated so far.
Although the country experienced a record-breaking increase in new infections recently, the number of cases has been declining for more than a week.