Sign Spotted at iHop Has Democrats Furious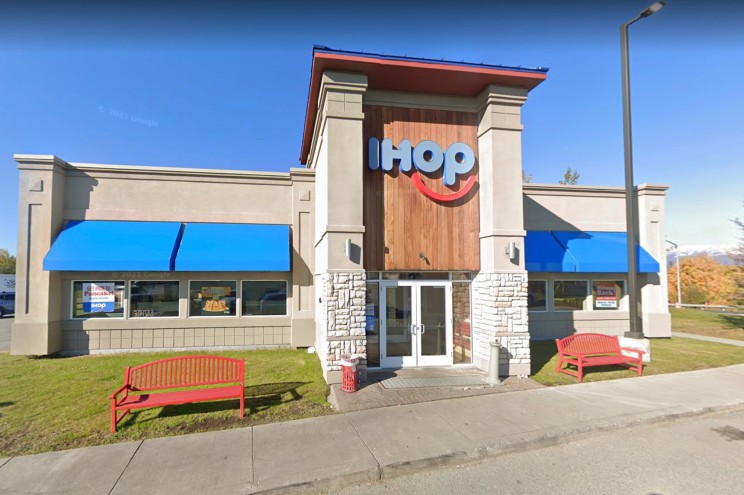 A sign at an IHOP location has angered liberals and sparked a social media firestorm.
The reduction of hours and the fight against staff shortages is one of America's most beloved national restaurants.
This sign slams Joe Biden's economic policies that continue to wreak havoc on the economy.
The sign states, "Due to the fact that Biden gave out way too much free money and nobody wants to work anymore. We are forced to reduce our hours during this week."
The sign ends with "Thank You for Your Understanding and Patience."
Take another look at
Hey @IHOP , my family and I genuinely enjoy going to your restaurants. But if this is corporate policy, I guess we won't be visiting anymore. I know we're just one small family,and we don't matter, but we can't eat at a place that condones this. pic.twitter.com/wral1bw3aI

— Santa's Flight Attendant

(@ThatOtherDude12) December 10, 2021
Liberals immediately attacked the restaurant, declaring it "disrespectful" to Biden.
Another commentator said that Biden is "trying protect American families."
And now my family will find another Restaurant to eat at. We don't have time for this kind of BS.. How pathetic that IHOP makes comments like this when Joe Biden is trying to protect American families..🇺🇸🇺🇸🇺🇸

— Alice (@alicek3591) December 12, 2021
This is unacceptable. IHOP won't see me either. It's a matter of principle. If a company disrespects the President then they don't want my business.

— Lily (@LilyinIndiana) December 12, 2021
Others supported the sign:
Don't be mad because the manager is based. It's true what he said about Biden.

— McKayla J (@McKaylaRoseJ) December 12, 2021
Kudos to @IHOP for being truthful and not freaking woke. Think our family of 6 will stop by.

— H1Bs are NAFTA to IT workers -@AdrienneM5 on GETTR (@AdrienneM5) December 12, 2021
I think you should be talking to Biden and not IHOP.

Every single restaurant in the closest city to me is this way. Some are drive thru only and that's due to not having enough staff to wait on people eating inside.

— Nathan Hale 🇺🇸🇺🇸🇺🇸 (@nathan21330677) December 12, 2021
Just so happens I went to IHOP this morning. There was a 20 minutes wait for 3 or 4 groups while 10+ tables were open. They were not full. Just short staffed. So you can complain if you want but people unwilling to work because of all the free money, deferred rent etc is why.

— AusTexGent (@AusTexGent) December 13, 2021